2012 Geneva Motor Show: Nissan Invitation Concept
Nissan has announced the Invitation Concept at the 2012 Geneva Motor Show. The first details of a head-turning hatchback concept which previews the company's next generation compact car, a mainstream B-segment contender to be sold alongside the Micra city car and innovative JUKE B-segment crossover.
The vehicle is designed to preview a new upcoming production model. The name of the project name is INVITATION. The dynamic concept shows some of the innovation and excitement promised for the new model, which is due to be launched in Europe from 2013.
The interior combines practicality and modernity with impressive levels of quality and purposeful technology features.
"The name we have given to this concept is self-explanatory... the key benefit of this compact car is to be inviting.", commented François Bancon, Deputy Division General Manager of Product Strategy and Product Planning Division.
"It is inviting thanks to its sensuous exterior design and generous and comfortable interior space, cleverly packaged within compact overall dimensions. It is Nissan's invitation to buyers in the compact hatchback segment.", he added.
INVITATION's combination of energetic exterior style, thoughtful interior, advanced safety features and class-leading emissions, fuel economy and dynamic performance demonstrates Nissan's commitment to offering innovation and excitement to all car buyers, no matter what type of car they are looking to buy.
"Nissan has always been a key player in the B-segment and INVITATION shows the depth of our commitment to the small car market. The production version of INVITATION will offer buyers a superb combination of advanced technology, driving excitement and practicality in a compact package.", finished Paul Willcox, Senior Vice President Sales and Marketing in Europe.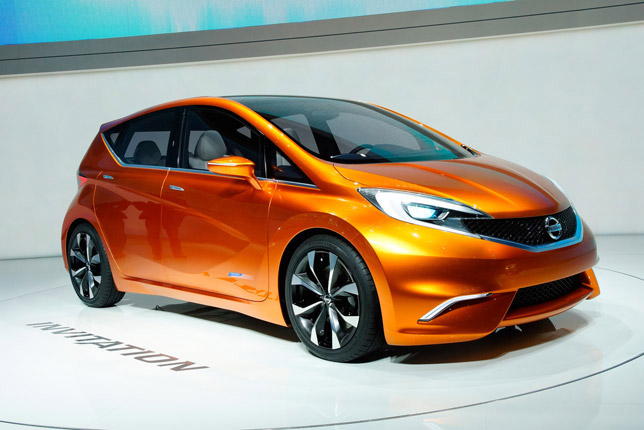 Source: Nissan