2012 Infiniti M35 Hybrid priced at 53,700 USD
Infiniti has announced a MSPR of 53,700 USD for its 2012 Infiniti M Hybrid, which is scheduled to hit the US market on March 16. Representing the world's first pure luxury performance hybrid, Infiniti M Hybrid sports a proven 3.5-liters DOHC 24-valve V6 powerplant, which mated to a 50 kW electric motor delivers a hybrid net power of 360 horsepower, while estimating fuel economy of 27 mpg City, 32 mpg Highway, and Combined fuel economy of 29 mpg.
The all-new 2012 Infiniti M performance luxury sedan will also be offered in four non-hybrid variants, which will be launched on March 2, 2011. The non-hybrid powered Infiniti M will boast a starting price tag of 47,700 USD for the Infiniti M37 RWD. The other three models are the Infiniti M37 AWD (49,850 USD), the Infiniti M56 RWD (59,100 USD) and Infiniti M56 AWD (61,600 USD).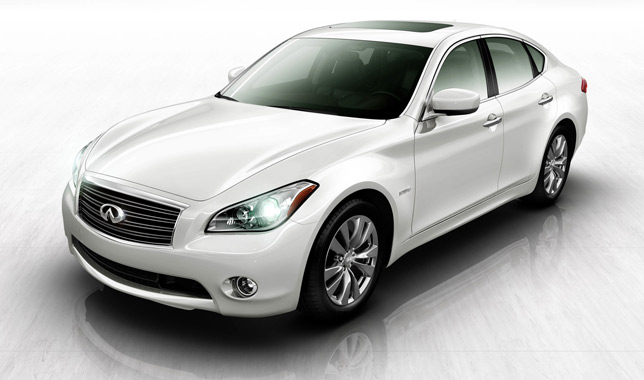 Ben Poore, Infiniti Vice President, stated: "We're excited to be able to bring in the new Infiniti M Hybrid – with its exceptional blend of power, efficiency, style, luxury and technology – at an M.S.R.P. of under $54,000. Competitively priced, though with little real direct competition, we expect the M Hybrid to continue the strong sales momentum the new Infiniti M Sedan has been experiencing since its launch in the 2011 model year."