2013 Porsche 911 Carrera 4 and 4S by TopCar [render]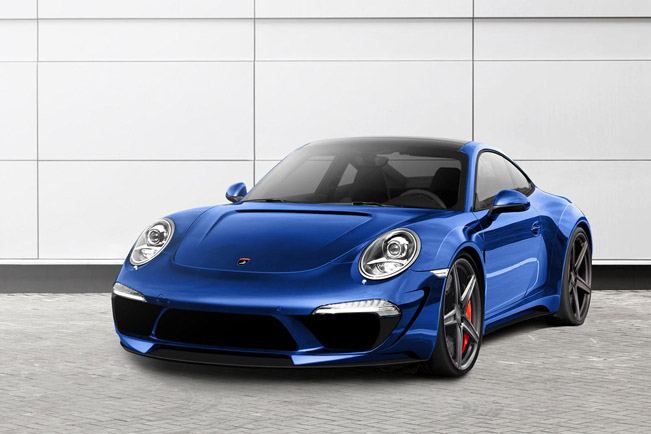 TopCar has published several pictures of their new styling package for the latest Porsche 911 Carrera 4 and 4S model. It will make its official debut at the Auto Show Top Marques Monaco in April 2013. Also the company plans to create a wide-body version, after the official presentation of the Porsche 991 Turbo.
The whole package includes: front and rear bumpers, a bonnet, side skirts, front and rear fender extenders and a spoiler. All items will be produced by vacuum forming from carbon fiber and Kevlar fabric.
The cars gain higher capacity due to a TOPCAR partner - the famous German company 9ff.
Each car also have ultra-light forged wheels ADV.1 Wheels.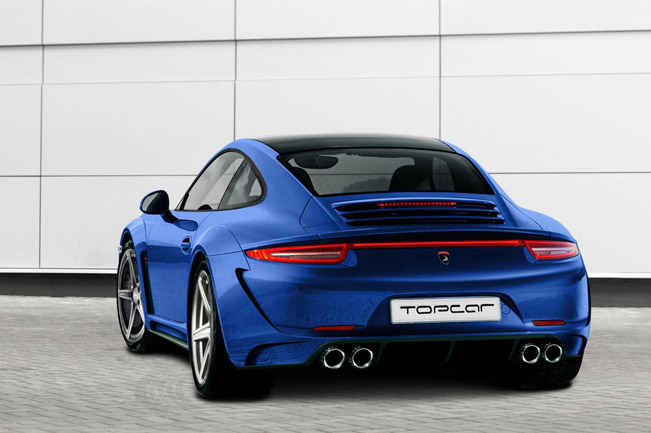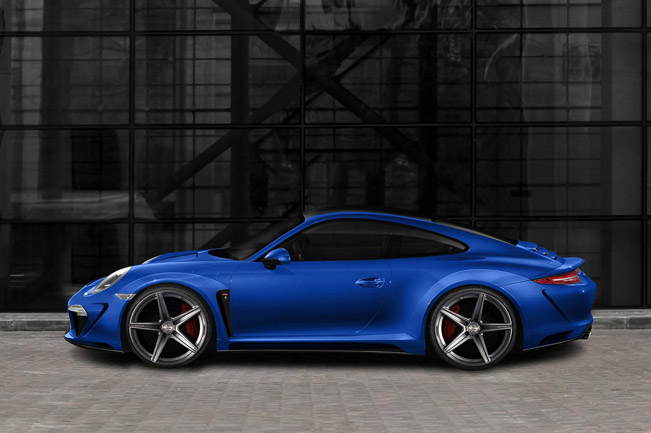 Source: TopCar