2015 Mitsubishi Eclipse R Concept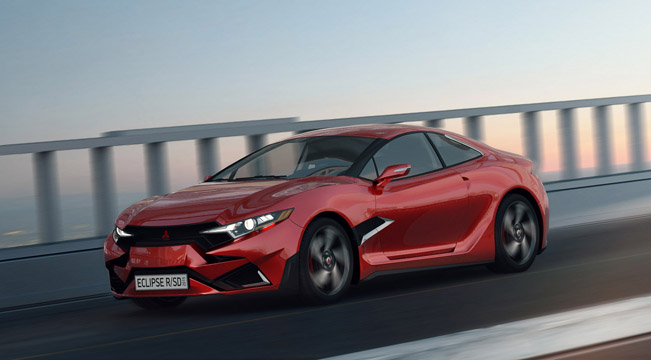 Eduard Zhikharev has published several pictures of his "Steel Drake" on Flickr. His vision of Mitsubishi Eclipse R Concept is really good and as he say – "R stands for reload".
Many people liked Mitsubishi Eclipse during the years, but it had the same problem, since 2000th. The model lost its identity, so Eduard created this awesome Concept with gorgeous name, to demonstrate his vision of how Eclipse should look.
The new Mitsubishi Eclipse is expected sometime during 2015 and probably the manufacturer will reveal some information for the upcoming model very soon.
Stay tuned and enjoy!
Source: Oleg Steel Drake via Flickr