ABT Audi A1 Quattro - Power and control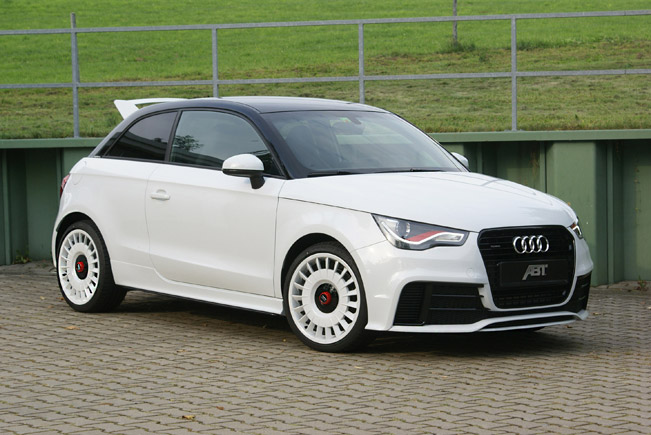 The Audi A1 Quattro is truly an exceptional car, which has everything that a petrol head needs – speed, stability, handling and nice aggressive vision. Still, there are a few tweaks which can be done to make it even better.
As Hans-Jürgen Abt emphasises: "A dynamic engine, an intelligent 4WD and a low weight – our A1 quattro is a real racer."
The ABT A1 Quattro is powered by a 2.0 liter four-cylinder turbocharged petrol engine boosted to sensational 307HP (226 kW) and 400Nm (295 lb-ft) of torque. This is an increase of 51HP and 50Nm. The result on the track is 0-100 km/h in 5.4 seconds (0.3 quicker) and a top speed of 250 km/h (155 mph) – electronically limited.
Still, the boost doesn't affect the fuel consumption, which makes the A1 Quattro a suitable everyday vehicle, despite the hard as rock suspension.
Hans-Jürgen Abt commented: "If needed, the A1 quattro reacts immediately if you hit the pedal to the metal and your body won't lack adrenaline .... But it is also easy to drive through narrow inner city streets."
Once unleashed, this combination of ABT POWER and quattro drive is a sure winner!
Source: ABT