ABT Audi A4, A5 and Q5 2.0 TFSI - 290HP and 420Nm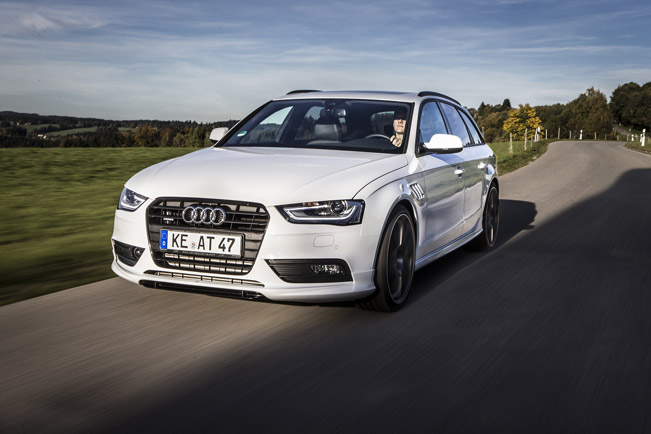 ABT Sportsline has presented a new performance package for the Audi A4, A5 and Q5 powered by the 2.0 liter TFSI four-cylinder engine.
"The increase of performance is not only adapted perfectly to the respective model on a dynamometer, thorough testing of the developed engines on the road is part of the service for us as well," comments Hans-Jürgen Abt, CEO of the worldwide largest tuner of vehicles from the Volkswagen Group.
"Careful development is important to us, and every new engine generation entails higher requirements.", he added.
The 2.0 liter TFSI is boosted to 290HP (213 kW) and 420Nm (310 lb-ft) of torque, which means 145HP per liter displacement.
There are also tuning options for Audi A4, A5 and Q5: For every model, a suitable aerodynamics package has been provided, comprising exhaust systems, complete wheel sets in various designs, brake systems and chassis components in the product portfolio in order to make one's own vehicle a bit more individual in design.
Source: ABT