Aston Martin - Nurburgring 24 hour
Aston Martin will compete in the ADAC Zurich Nurburgring 24 Hours on 19th and 20th May. Eight cars will take place in the epic battle at the world's most famous and tough race track. The brand will field its most ambitious entry to date with four official Aston Martins – including a pair of V12-powered Vantage GT3s – supported by a further four customer cars.
More than 170 cars will start at the 24 hour race on the daunting 25km circuit that combines the legendary Nordschleife with the modern Grand Prix track.
Having focused its efforts in previous years on near production-specification cars since its 2006 Nürburgring24 Hour debut, Aston Martin will, for the first time, be represented in the senior SP9 category for FIA-homologated GT3 cars. The pair of V12 Vantage GT3s will be run in association with long-standing official partner team, Young Driver AMR.
The lead Vantage GT3, carrying the iconic #007 designation, will be driven by Johannes and Ferdinand Stuck (A) – sons of triple Nürburgring 24 Hour winner Hans-Joachim Stuck – alongside Dennis Rostek (D) and Aston Martin Racing factory driver Darren Turner (GB). Turner's regular works team-mate, Stefan Mücke, will drive the #006 car with Tomas Enge (CZ), Fredy Barth (CH) and Oliver Mathai (D).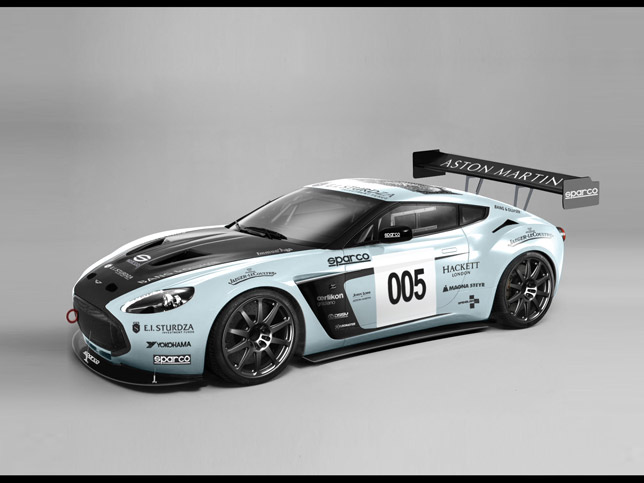 In addition, Aston Martin's engineering department will return with the spectacular V12 Zagato concept car that made its Nürburgring24 Hour debut in 2011. Targeting another successful race finish will be Aston Martin Chief Executive Dr Ulrich Bez (D), Chief Engineer Chris Porritt (GB), Aston Martin Nürburgring Test Centre Director Wolfgang Schuhbauer (D) and renowned motoring journalist and racer Richard Meaden (GB).
"Our 100 per cent finishing record in thirteen starts in one of the world's toughest endurance races is remarkable; truly a testament to the reliability of our cars and the efforts of our people. In the past six years we have deliberately focused on racing close-to-production cars, achieving seven class podiums and three class wins. For 2012, I am delighted to be returning again to drive our V12 Zagato with my engineering team, but also to have such an exciting step up with the V12 Vantage GT3s.", commented Ahead of the race, Dr Bez.
The fourth official entry will be a V8-powered Vantage run by Aston Martin's Nürburgring Test Centre team and driven by Jurgen Stumpf (D), Australians Mal Rose and Rob Thomson, and Peter Cate (GB). Aston Martin will be represented by four further customer outfits, including Team Mathol Racing, winners of the SP10 class for GT4 cars in 2010.
The 40th ADAC Zurich Nürburgring 24 Hours starts at 16:00 CET on Saturday, 19 May.
Source: Aston Martin