Aston Martin Unveils Winning Le Mans Gulf Livery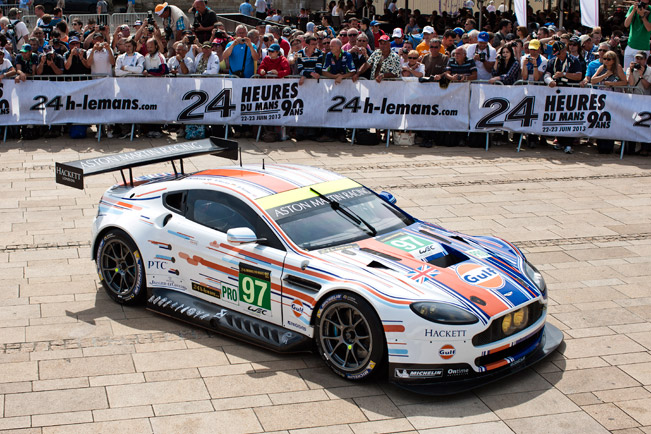 Aston Martin and Gulf have just unveiled the winner of their livery design competition. The design of the car was inspired by the change in atmosphere in this moment when the day gives way to night during the 24 Hours of Le Mans.
The winning design was created by Jonathan Wesley and will adorn the number 97 Vantage GTE throughout race week. The drivers of this particular car will be Darren Turner (GB), Stefan Mücke (D) and Peter Dumbreck (GB). They were also those one responsible for the choice of Wesley's design among hundreds of other entries.
Wesley is going to attend the race weekend as a VIP guest of Gulf and will have the opportunity of seeing his winning design compete in the 90th 24 Hours of Le Mans. Although he found it quite difficult to design an already perfect Gulf Aston Martin, he accepted the challenge and just sketched a few thoughts out.
In the end, he put his attention on the idea of the car being in a different colour on both sides. He also used Gulf's corporate colours – dark blue, light blue, orange and white, to make its livery come to reality. The idea for it, he calls "daylight to dusk", because this was for him the most exciting part of the race.
To be more precise, the livery moves from the white with the broad orange stripe dividing things to the dark blue of the night. The orange and blue lines visible on the exterior of this Aston Martin represent the streaks that one often sees in photos of the cars at night.
Gulf and the iconic British brand have been partners for five years and have signed a further three-year deal. With the livery competition they have allowed fans to participate in the team's most ambitious Le Mans campaign.
The number 97 car is one of the five Aston Martin Racing Vantage GTEs that are going to compete in the 24-hour race. Only one of them however, will be adorned with the competition-winning design. The car will first be seen on the Circuit de la Sarthe at the first free practice session on 19th of June.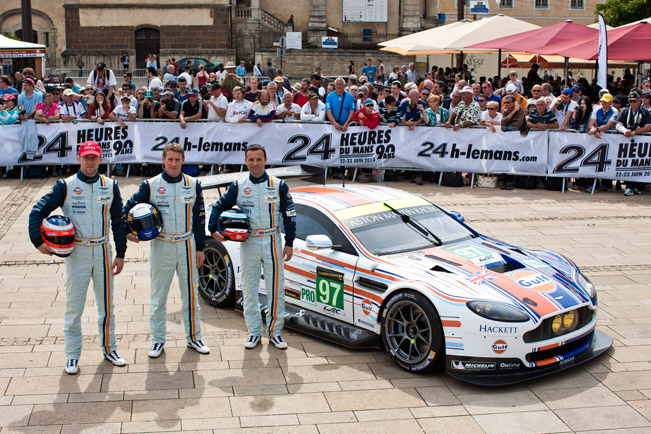 Source: Aston Martin