B&B Automobiltechnik with Mighty Update for the Mercedes-AMG C63 Family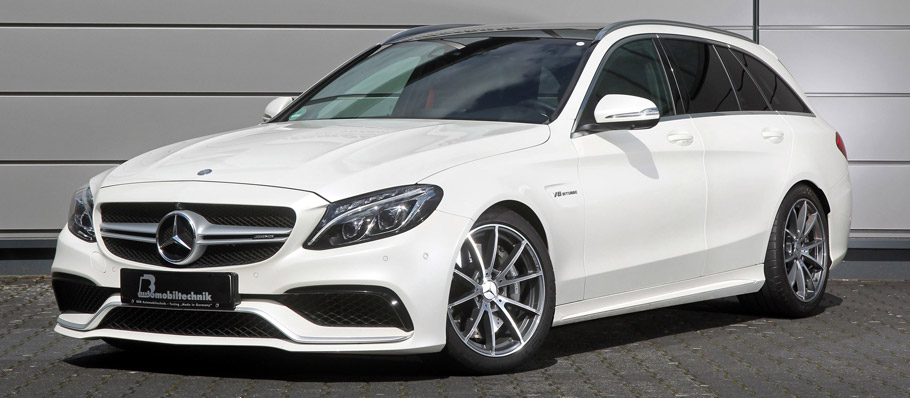 Performance upgrades are always a favorable thing when it comes to boosting cars that show some special on-road behavior. And to be more precise, we are having a good example here. It is the upgrade program developed by the specialists at B&B Automobiltechnik for the latest variant of the C63 AMG family. By the way, the lineup of cars has grown significantly and now includes Saloon, Estate, Coupe and Cabriolet. What they have in common is the same 4.0-litre bi-turbo V8 engine.
This powerful unit produces no less than completely stock 476 hp (350 kW) and 650 Nm (480 lb-ft) of torque, and 510 hp (375 kW) and 700 Nm (517 lb-ft) in the 'S' specification. Exactly these numbers needed to be enhanced by the expert tuners, believe it or not. The B&B engine upgrade is made in two stages with two "end"-outputs respectively.
SEE ALSO: B&B Automobiltechnik Shows How to Boost Performance of BMW M4/M3 
Stage 1 offers ECU remap, which is boosting the output of each version to 575 hp (423 kW) and 760 Nm (561 lb-ft) of torque. Based on the first one, Stage 2 requires modifications to the intake system, which improves the ram air volume and flow. In addition, the boost of pressure combined with the appropriate recalibration of the fuel and ignition maps, further enhances the combustion efficiency. The result is a total of 600 hp (441 kW) and 800 Nm (590 lb-ft).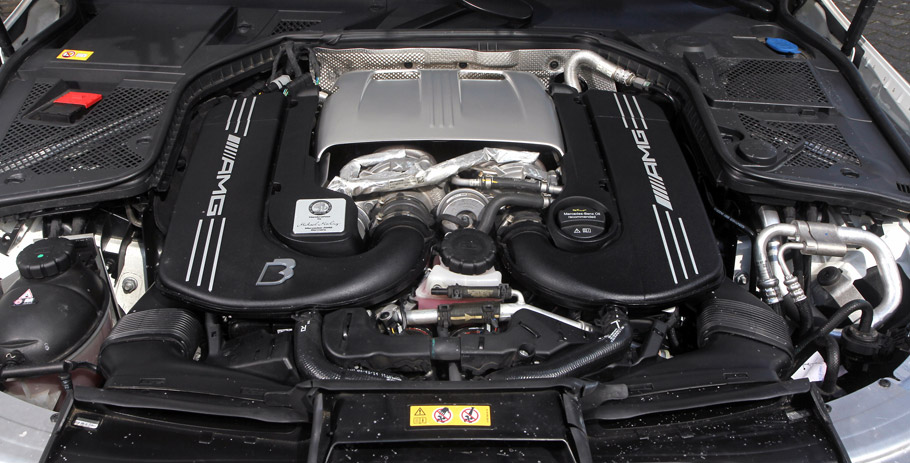 But would it be an effective performance upgrade if there weren't any changes to the acceleration sprint? The answer is definitely "No", and we are happy to confirm that the B&B modified AMG C63 hits the benchmark 0-100 km/h in only 3.5 seconds compared to the 4.1 seconds of the stock variant. The 0-200 km/h time has been dropped from 13.1 to 11.5 seconds.
What is more, the control software of the 7-speed AMG DCT transmission is also adapted to the new characteristics of the motor. And don't worry for the factory speed because it has been changed too. The limiter which allows acceleration up to 250 km/h top speed has been removed, allowing the car to exceed 320 km/h.
The performance increase is also complemented by sport spring set, dropping the ride height by 25 mm; the height adjustable B&B/KW V3 coil-over suspension kit with adjustable bounce and rebound control; the high performance brake system and deep-dish B&B B21 alloy wheels.
Now this is a nice tuning, isn't it?
Source: B&B Automobiltechnik