B&B team proudly unveil the revised Velar beast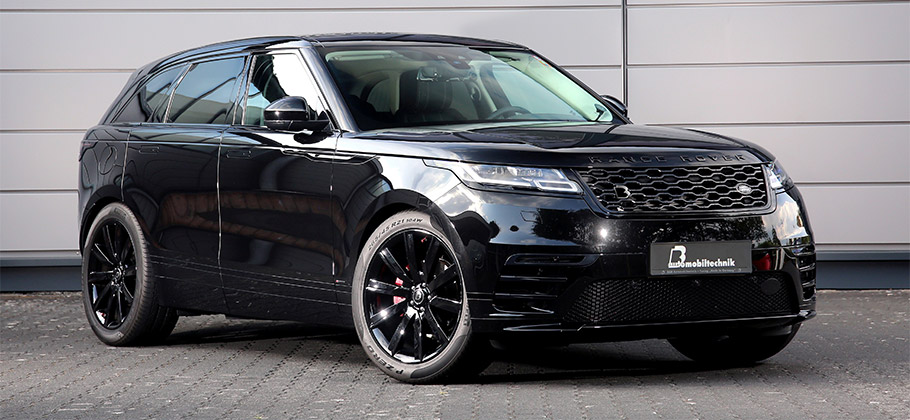 The Siegen-based tuner B&B Automobiltechnik studio proudly reveals its latest tuning project. As you have already guessed, we are talking about a mighty Range Rover Velar that is now capable of generating the stunning 450hp and 600Nm of total power output, thanks to the comprehensive custom tuning program.
The whole project revolves around two tuning stages – the first one focuses around installing an exclusive electronic system and some additional mechanical changes such as changing pressure, compression ratio, intake channels and air ducts. Also, there are some optional ECO systems that can be installed in this stage only. Furthermore, there's a new sound generator, sporty springs and coilover suspension system.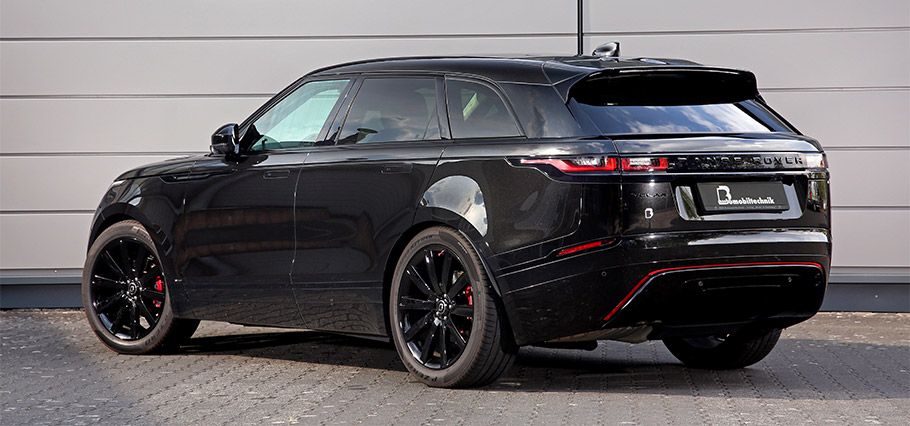 At Stage II the tuning team installs exclusive B&B 6-spiston high-power sports brake system with large 342mm brake discs that are accompanied by original Velar wheels. However, the maximum disc size variant is 370mm and comes with optional and yet recommended 20-inch wheels. Especially created for real sporty action, the special braking system ensures comfortable stopping force and superior performance at high speeds. And given that it is further fine-tuned to meet all the specifications of a SUV, one can be sure that this sexy machine can deliver some adrenaline rush!
SEE ALSO: VinFast team announce details about their first Vietnamese SUV
And as we are talking about sexiness, we should mention that the vehicle comes in neat black body finish that not only contributes to the overall aggressiveness and confidence, but also marks the elegant and yet prominent touch of B&B Automobiltechnik team! Enjoy!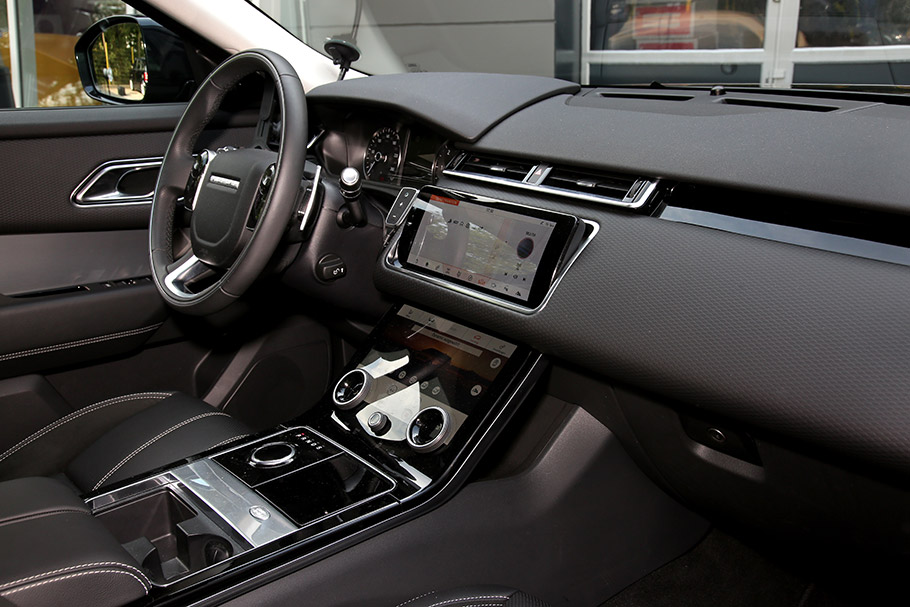 Source: B&B Automechanik