BMW 4 Series Coupe by AC Schnitzer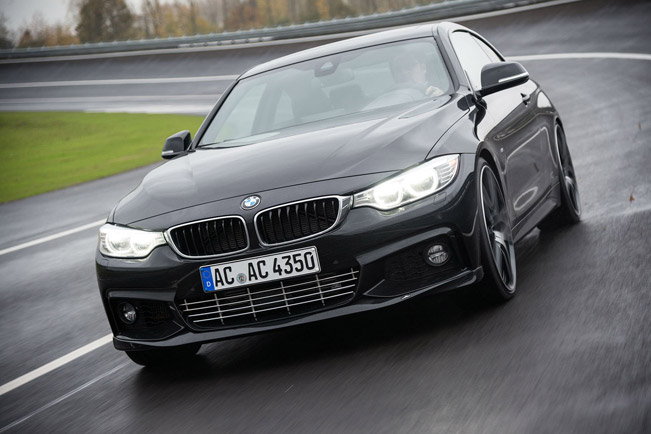 BMW 4 Series Coupe by AC Schnitzer is equipped with tailor-made components that have maximum perfection. The new aerodynamic components from the tuners are precisely matched to each other and allow for complete conversion and optimization. The new 4 Series models can be enhanced not only with performance upgrades, wheel and tyre combinations, sports and racing suspension and accessories for the interior, but also with a complete range of aerodynamic body-styling elements.
The aerodynamic range offered for the tuning of this BMW coupe and cabrio model comprises of front spoiler for vehicles with M-Technik pack, chrome front grille, rear roof spoiler, rear diffuser as well as rear skirt protective film.
The principle which the brand follows is "form follows function" and it is visible through this conversion. As you can see, at the rear, the new diffuser draws the vehicle down to the asphalt, while the AC Schnitzer silencer in the latest Racing Evo tailpipe design is perfectly integrated into the rear end.
Additional downforce is provided due to the extra rear roof spoiler and front spoiler. In fact, all aerodynamic components lend new contours to the body of the car, but still emphasizing its stylish lines.
Furthermore, AC Schnitzer states that its aerodynamic components minimize drag thus enhancing the driving behavior. The components also deliver excellent durability and offer perceptible gain in sporting performance.
Source: AC Schnitzer