BMW to Produce Limited Series of i8 Protonic Red Edition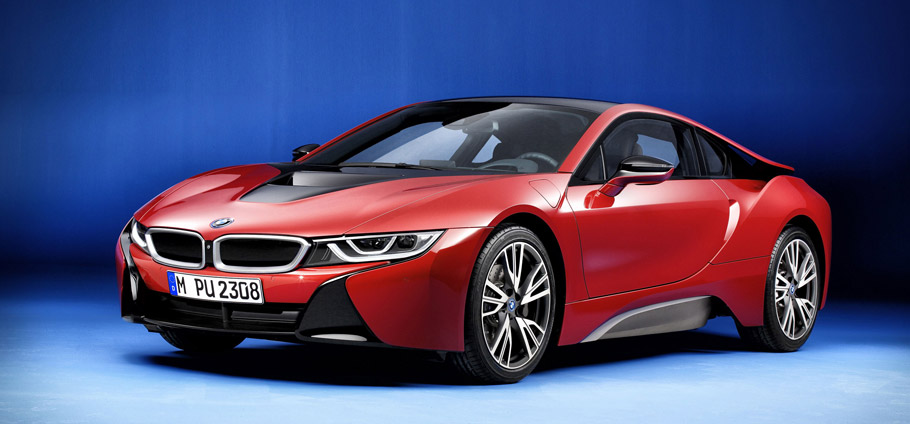 BMW i8 has been already sold in over 5,400 units this year. The big interest demands variety of trims for the customers and for this reason, the company is entering a special Protonic Red Edition that will be limited for only a period of time. Having a clever hybrid drivetrain, the i8 produces 362 hp (266 kW) and covers 22 miles in electric only mode. It also takes BMW's EfficientDynamics philosophy to new levels due to emissions as low as 59g/km and a combined consumption figure of 113mpg in the process.
The torque of the powertrain is rated at 570 Newton meters (421 lb-ft) of torque. The 0 to 100 km/h acceleration time is rated at 4.4 seconds and the top speed 155 mph.
SEE ALSO: BMW M760Li xDrive Equipped with First of its Kind V12 M Performance Engine
Unique for the Protonic Red Edition is that it gives a new visual perspective of the BMW i8 model. Although the paintwork is a Protonic Red finish but features Frozen Grey metallic accents. It is contrasted with BMW W-spoke 470 light-alloy wheels painted in Orbit Grey metallic with hubs painted in Aluminium matt. The alloys are fitted with mixed-size tyres. Inside, the interior of this special edition i8 features red double-stitching, a lot of carbon fibre and ceramic trims.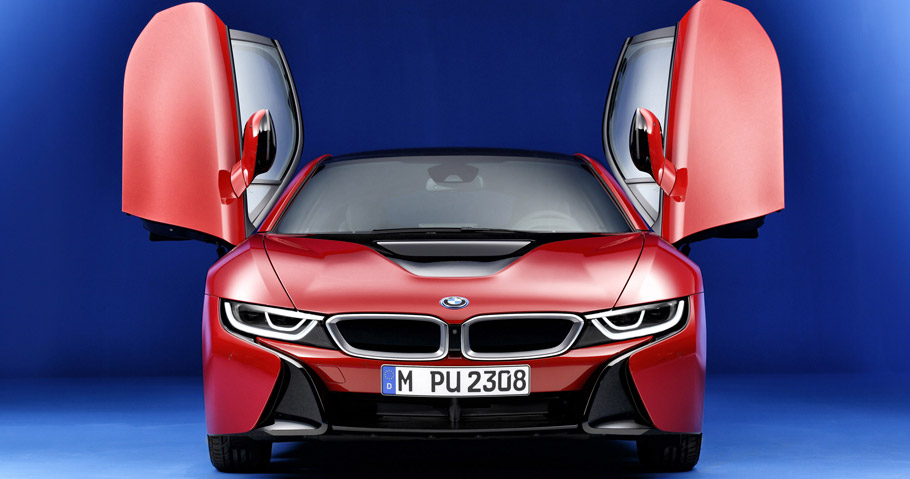 The styling pack, the powerfully formed wheel arches, the wide track, the dihedral doors opening forwards and upwards, add intrigue to the BMW i8's design. Being one of the first plug-in-hybrid sports cars, this BMW offers agile performance, near 50:50 weight distribution and excellent efficiency.
For its attractiveness contributes the lightweight and aerodynamically optimized body, which also features passenger cell made from CFRP. The BMW i8 is powered by the eDrive drive system technology, which comprises from a highly turbocharged 1.5-litre petrol engine with BMW TwinPower Turbo technology and intelligent energy management. The high-voltage battery has a liquid cooling system and can be recharged from a conventional household power socket, at a BMW i Wallbox or at a public charging station.
BMW i8 Protonic Red Edition will go officially on sale from September this year and will have a starting price of £112,535.
Source: BMW