BMW Z4 White Wolf RR by Rowen
Here's a rare find. A BMW Z4 E89 radically transformed by the Japan-based Rowen house. In a few words: extensive use of carbon fiber materials, big wheels and … LEDs.
A new front apron with splitter sits at the front (there are also the LEDs), the side skirts have been redesigned and the tips of the exhaust pipes are all titanium. If that carbon wing at the back was a tad bigger, the Z4 would be pretty reminiscent of a full-blown GT car.
We cannot omit stating the obvious that the wheels are new and the suspension has been lowered. When it comes to a price, the Rowen Z4 White Wolf RR is staged so you'll end up somewhere in between the 493,500 Yen to 756,000 Yen range. That is $6,200-$9,500.
Do we need to remind you that, at it's best the E89 has a twin-turbocharged, 3.0-liter straight six. That's 340 PS and 450 Nm of torque, crunched by a 7-speed dual clutch automatic gearbox and good for a 4.8 second run to the 62nd mile an hour landmark.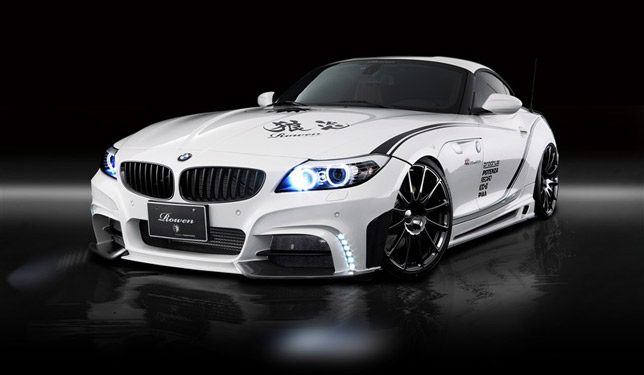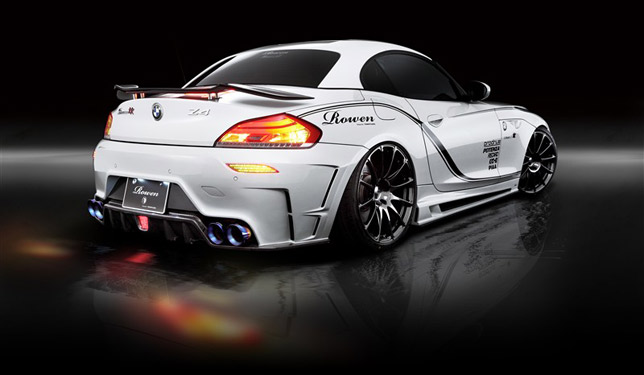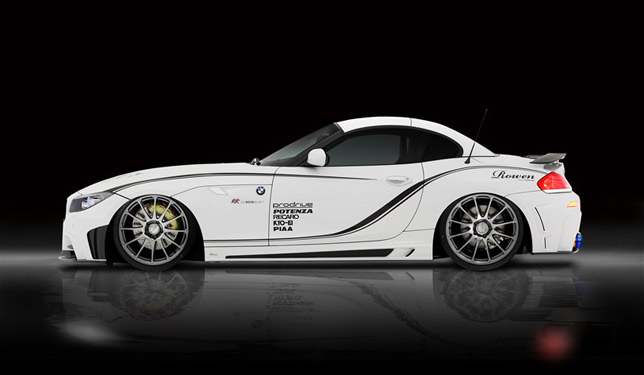 Source: carbuzz.com
Video Source:  TOMMYKAIRA000 via YouTube