Brabus B63 S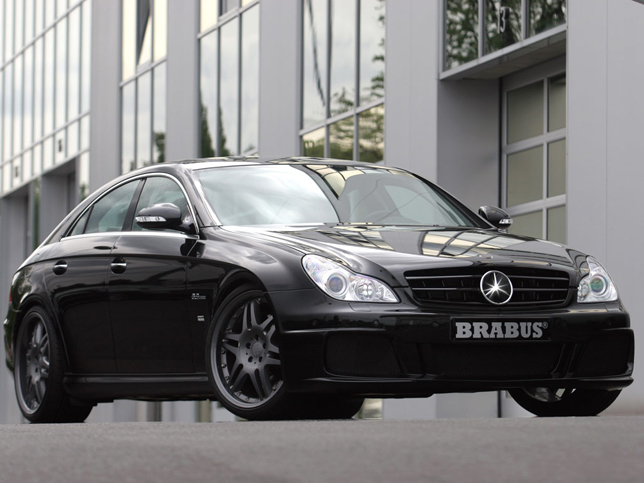 BRABUS B63 S engine tuning enhances the power output of all Mercedes 63 AMG models, with the high-revving 6.2-liter V8 now delivering 550 hp / 404 kW and peak torque of 650 Nm. This results in a sprint time from 0 to 100 km/h in just 4.3 seconds and a top speed of 330 km/h, making the CLS 63 AMG with BRABUS B63 S tuning perform like a true super sports car.
BRABUS power kit includes reprogrammed engine electronics with a unique injection and ignition mapping. In addition, the kit has a sport air filter that enhances the combustion air supply, and high-performance metal catalysts on the exhaust side with low back pressure to comply with EURO IV emission limits.
BRABUS recommends the locking differential for all Mercedes 63 models with rear wheel drive to transfer the increased power to the road with minimum slip. The locking rate of up to 40 percent is great to have.
The BRABUS B63 S performance kit can be installed in all Mercedes 63 AMG models. With 550 hp / 404 kW, the ML 63 can accelerate from 0 -100 km/h in 4.9 seconds and reach a top speed of 275 km/h when combined with the BRABUS V/max unit.
To fully utilize the increased power, modifications to the tires, suspension, and brakes are recommended by BRABUS. Depending on the Mercedes 63 AMG model, custom-tailored tire and wheel combinations up to size 11Jx23 with tires up to 315/25 R 23 in size are available. BRABUS has developed a control module for the ABC suspensions, which lowers the ride height by 20 millimeters to further enhance the already great handling characteristics. Additionally, BRABUS sport stabilizers minimize body roll and optimize turn-in.
BRABUS offers a high-performance brake system for all Mercedes 63 AMG models. This system provides excellent stopping power and endurance, typically only found in sports cars. Customers can also request a special version with ceramic discs. The front axle has 380 x 36 millimeter discs and 12-piston aluminum fixed calipers, while the rear axle has six-piston fixed calipers and 355 x 28 mm brake discs.
BRABUS offers various interior accessories such as genuine carbon-fiber trim, illuminated scuff plates with the BRABUS logo, and sport steering wheels. They also provide a speedometer with a 360-km/h dial.
Customers can request a special interior made of the soft and durable BRABUS Mastik leather and Alcantara from the company's upholstery shop.