BRABUS Demonstrates its Latest Masterpiece, the 2015 Brabus Mercedes-Benz S500 Plug-in Hybrid

As you know, for more than three decades BRABUS demonstrates confidence, perfection and elegance within its refined work. And now, with the latest BRABUS PowerXtra B50 Hybrid for the Mercedes S 500 PLUG-IN HYBRID the tuning brand demonstrates for one more time why it is one of the best on the market today.
Drivetrain upgrades
The engineer team made an incredible upgrade for the Mercedes model, as it inceases the power of the V6 engine with 52 hp (38 kW) and boosts the torque with 70 Nm. With this additions, the vehicle comes with a total of 500 hp (368 kW) and torque of 890 Nm. The result? The S 500 now sprints from 0 to 100 km/h (62 mph) in 4.9 seconds and chases the top speed of 250 km/h (155 mph)
As you know, BRABUS is a pioneer in the research and development of not just high-performance engines, but high-performance eco-friendly powerplants. Staying true to the tradition, the German tuning brand geared the S 500 with a special 3.0-Liter V6 gasoline engine and plug-in electric drive. This gadget, the plug-and-play BRABUS PowerXtra B50 Hybrid brings additional 52 horsepower (38 kW) and 70 Nm.

And as a well-known brand for the quality and richness of the detail, BRABUS offers and a stainless-steel exhaust system, that incorporates the BRABUS logo. Sweet, isn't it? Furthermore, the tuning team  brings and numerous more goodies for the well-designed sedan. Tailor-made BRABUS aerodynamic elements of carbon-fiber are available on numerous different places on the body.
Exterior and interior upgrades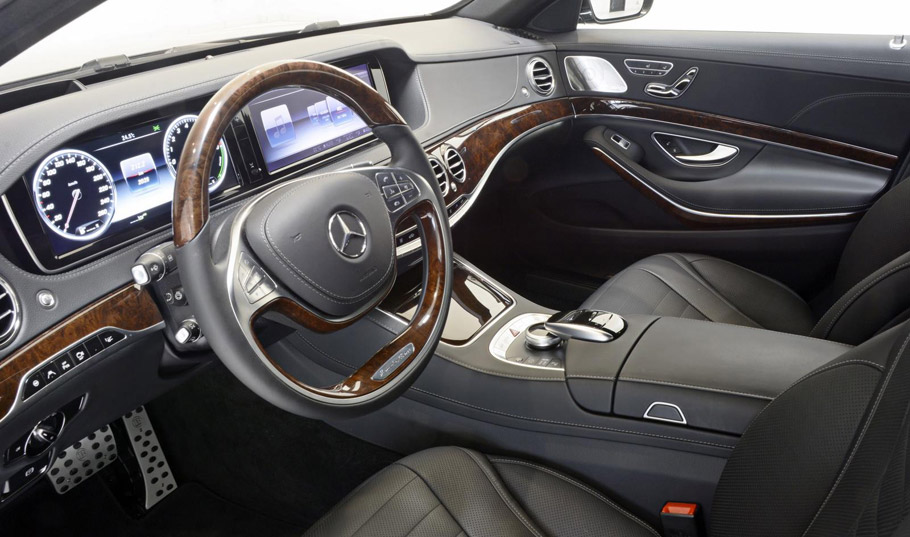 The front fascia replaces the stock bumper and catches the eye with its looks and the stylish air intakers. Furthermore, the shape is especially redesigned to reduce the lift on the front axle and features a special integrated spoiler lip. Furthermore, every fender is upgraded with a special BRABUS-crafted carbon-fiber elements.
And of course, the striking visions come with striking lights: the redesigned LED headlights are integrated in a special underside rocker panels.
The vehicle is further geared with BRABUS "PLATINUM EDITION" high-tech wheels, that come with customizable options for wheel/tire options. Furthermore, there are Monoblock VI and Monoblock F cross wheels, that can be combined with Continental, Pirelli or YOKOHAMA tires.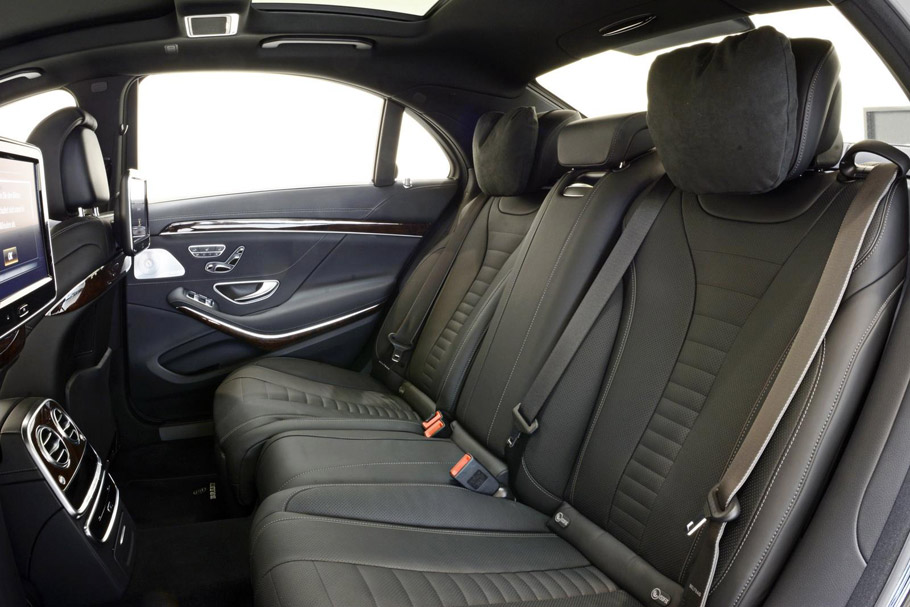 On the other hand, the interior is sheer and luxury, that really has that unmistakable BRABUS touch. Everything is covered with high-quality BRABUS leather and every single detail had its own attention and we all will admit, that BRABUS team has incredible skills in shaping wonderfully even the smallest details. Furthermore, the hybrid can also be geared with the special BRABUS "iBusiness" multimedia system.
Source: Brabus