Chelsea Truck Company Offers Black Hawk Appearance for the Jeep Wrangler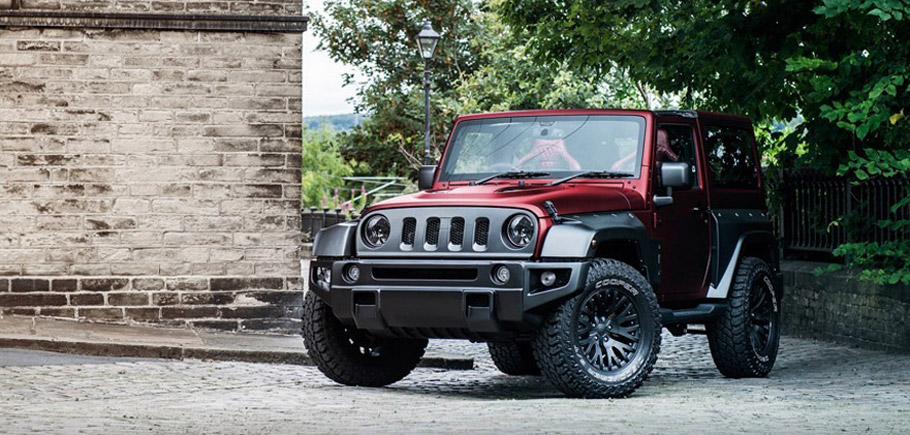 Kahn and Chelsea Truck Company have united again and this time they offer the unique Jeep Wrangler based Black Hawk Wide Track edition. With its streamlined design, its new exterior upgrade package and exclusive exterior color it immediately gathers the glances. By the way, the design of the model is inspired by the successful Land Rover Defender Wide Track and both share some similarities.
This particular variant of the Wrangler is adorned with an Iron ore exterior. In addition, it also aggressive looking Titanium Satin wide wheel arches, redesigned slim line four slot grille and bumper assembly with industrial mesh. The latter is positioned between the Shadow Chrome headlights with LED Tron ring lights and horizontal LED DRLs.
SEE ALSO: Black Kirsch Over Madeira Red is the New Trend for Kahn's Range Rover RS Pace Car
The aggressive look of the vehicle is further enhanced by the Iron Man bonnet with integrated vents, the fuel filler cap and mirrors and the spare wheel cover. Rounding out the appearance in totality is the set of 17-inch Jeep 1941 alloy wheels with deep concave centers that come in Satin Black. They are fitted with all terrain tires and behind them we see painted brake calipers. At last but not least, the new quad cross-hair exhaust system is a sound you would definitely want to hear.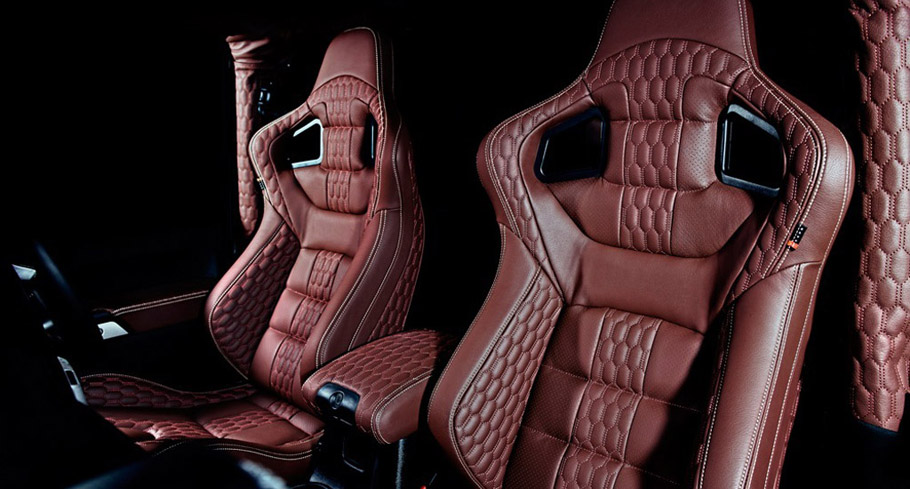 Going inside, the interior of the vehicle is custom-tailored and includes front and rear seats wrapped in soft quilted and perforated honeycomb leather. The material is contrasted by top stitching. The same approach has been utilized for the design of the centre glove box and arm rests.
If we got you interested, then you would also want to know that you can acquire the Chelsea Truck Company Jeep Wrangler Black Hawk Wide Track for as low as £49,999.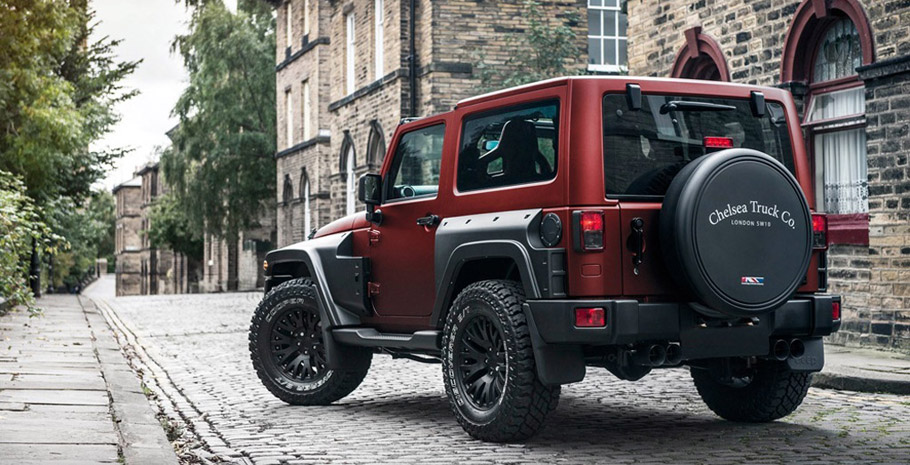 Source: Kahn Design