Chevrolet Spark EV at the 2013 Geneva Motor Show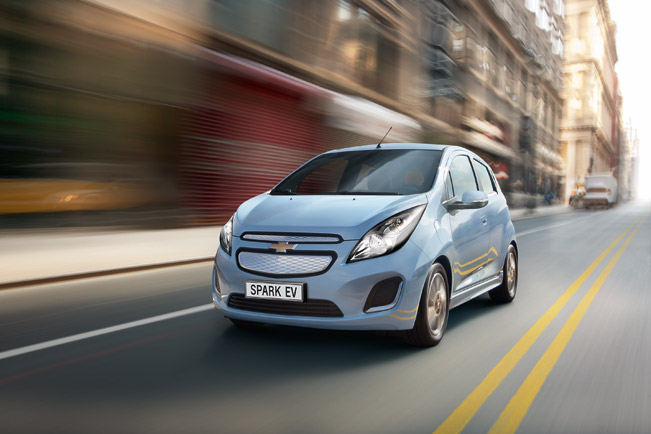 Chevrolet will exhibit the new Spark EV at this year's Geneva Motor Show. The car will be sold in select European markets as of 2014 model. The Chevrolet Spark EV is anticipated to set a benchmark in performance for an urban city electric car and is powered by the most advanced electric motor and battery system General Motors has ever built.
The Spark EV is powered by an electric motor with 136HP (100 kW) and 542Nm (401 lb-ft) of torque. 0-100 km/h in 8.5 seconds. The car comes with a lithium-ion battery system of more than 20 kWh that operates with the help of an active liquid cooling and heating system. Thanks to the sophisticated technology of its battery pack, the Spark EV is expected to achieve an electric range that is among the best in its class.
DC fast charging will allow the car to recharge up to 80 % of its capacity in approximately 20 minutes. Moreover, the battery system is capable of handling multiple DC fast charges daily. AC recharging requires between 6 and 8 hours, using a 230V outlet. A charge cord set is standard.
Other innovation is the Chevrolet MyLink connected radio technology coming as standard. It allows users to connect compatible smartphones to the radio with its high resolution touch screen. Chevrolet MyLink will support a number of select of apps which will allow users to navigate using their smartphone, and listen to radio stations around the world through the internet. A rear-view camera will provide assistance when the car is in reverse.
Source: Chevrolet