Citroen C3 Aircross Lunar Concept: Strange and Sweet as the Cactus?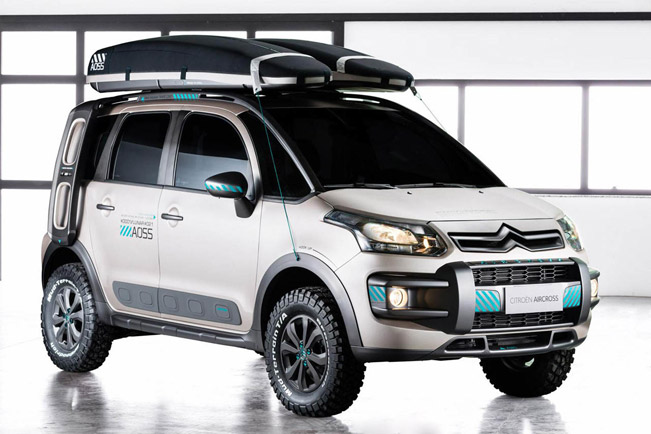 Obviously Citroen does not like conventionality. Especially, when it comes to names. First we got the Cactus, and now we get the C3 Aircross Lunar Concept. Sounding more like a space satellite, this strange-dubbed automobile just had its premiere at the auto show in Sao Paulo, Brazil. The show opened doors today and is to continue till 9th of November.
The concept is based on the C3 Picasso, but as you can see it gets a more aggressive and sporty appearance. In fact, it actually looks as the larger C4 Aircross. There are literally no details revealed around this concept, so we can just put our imagination into practice or observe what we can see from the two images released by Citroen.
Well, the car is fitted with knobby BF Goodrich tyres so that it can effortlessly conquer the moon. There muscular appearance is strengthened by the beefed-up bumpers and contrasting wheel arches. The funny but very popular safe-oriented C4 Cactus has served as an inspiration here as you can see from the side sills.
In addition, what makes this concept stranger is the oddly square spare tyre carrier. How about the roof rack with dual containers anchored to the front wheel arches. It seems that this vehicle is perfectly prepared to go to the moon, isn't it?
Source: Citroen