The Concept A Sedan: Mercedes' passionate greeting of Spring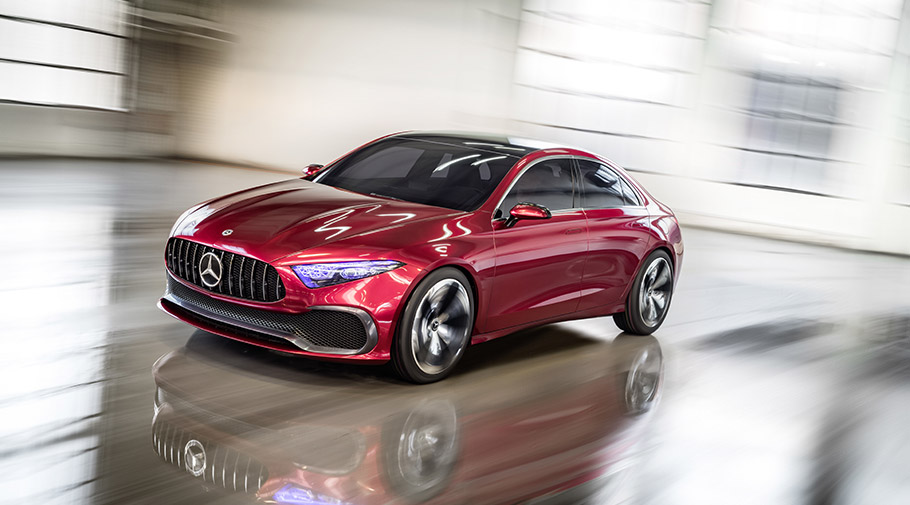 It was about time, was not it? The Concept A Sedan is already here and we are quite impressed! It is sexy, futuristic and hopefully, trustworthy. However, by now Mercedes-Benz has officially revealed just the exterior, but we do presume that the interior design, along with the drivetrain system would be as passionate and luxurious, as the appearance of the Concept A is. So, what are we dealing with? Let's find out!
It's all about body language
This vehicle is beautiful. And extremely sexy. What we see here is a well-known contemporary Mercedes-Benz design, blended with some futuristic touches of aggressiveness and masculinity. It is dynamic and and yet massive. The whole body is characterized by a three-box design with well-known short overhans, slim greenhouse and vertical C-pillar and wide windows.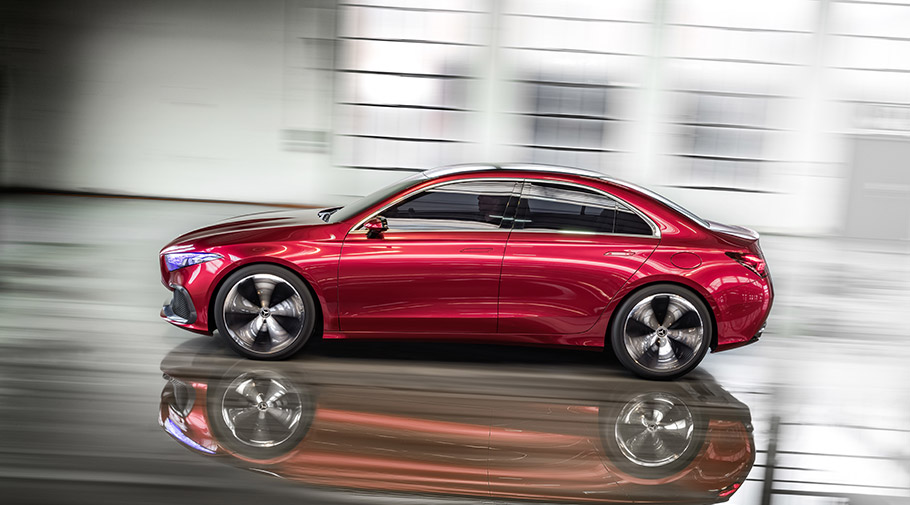 The thing we personally loved the most is the front face. The enormous grille, along with the narrow headpamps and the clean front hood design contribute to that super badass-looking face and overall aggressive stance. In fact, we are sure that you have noticed the special grid-coloring of the front "eyes". This effect is achieved thanks to the exclusive structure of the lamps that is further exposed to ultraviolet light. What happens is that the lamps respond to the lightning and start to glow in different colors. Cool!
SEE ALSO: AMG team celebrates its 50th anniversary with a special concept vehicle!
The sides embrace this concept of elegance and sexiness via simplicity and add to the muscular stance with these neat 20-inch light alloy wheels. The smoothness and elegance is further enhanced with these well-known Mercedes-Benz curves and the hidden into the body itseld door handles. The only thing that stands out from the body are the side mirrors that are small and yet crucial to the design: as it seems, brand's designers know how to make the best out of everything.
What we do not like is the rear-end design. It is somehow too simple and looks too small in a way. We do not like the taillamp design either. This triagle-ish shape is also too usual for such a vehicle. However, we do believe that there would be many people that would appreciate the sporty tight rear-end. We are impressed by the exhaust system styling, thoug. It looks sporty and yet elegant.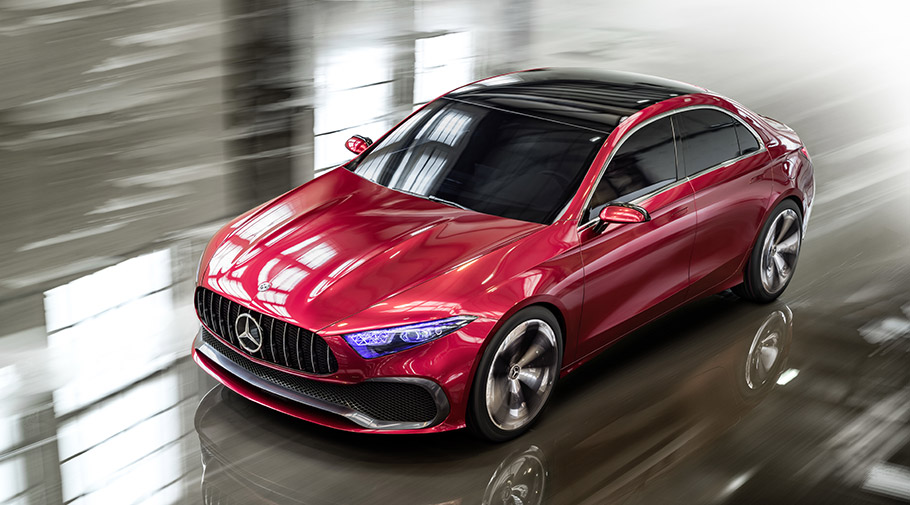 So, do you like it? We are good for the most part. Hopefully, the other key features as interior styling and features, along with the drivetrain system would be also so appealing and futuristic.
Source: Mercedes-Benz