D2Forged Aston Martin Vantage FMS-01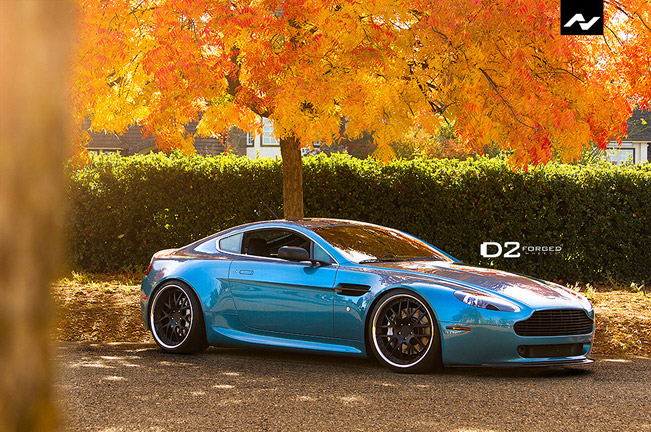 D2Forged Aston Martin Vantage FMS-01 is definitely a vehicle which a character such as James Bond would love to drive in one of his action scenes. And although he has never driven a Vantage, I'm sure that when he sees the looks of this one, he would regret he didn't.
The car carries a unique spirit is due to its 4.7 liter eight-cylinder petrol engine. The V8 unit generates 426 hp (313 kW) and 490 Nm (361 lb-ft) and is mated to a six-speed manual gearbox sending all that power to the rear wheels. And these numbers fit perfectly to the concept of what the 007 agent calls fast.
D2Forged enhanced the model in terms of aerodynamics and lowered suspension. In particular, the 20×9.5″ for the front and 20×11″ for the rear D2FORGED FMS-01 wheels provide the perfect finishing touch. Finished in an aggressive yet sporty matte black finish with chrome lip and matching black fasteners, the overall effect is simply perfect.
Source: D2Forged Wheels