Distinctive Styling: Oettinger Volkswagen Golf VII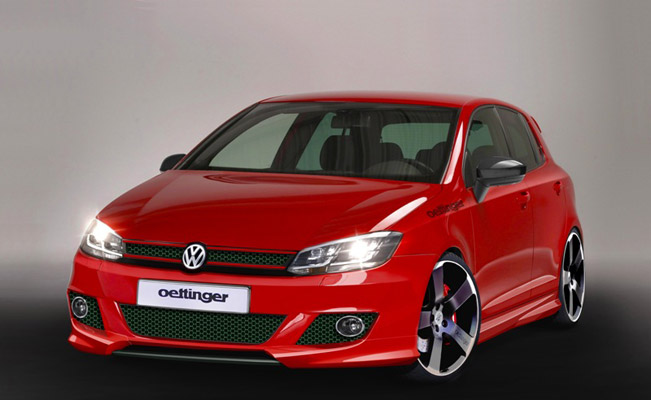 Oettinger Volkswagen Golf VII has been equipped with new aerodynamic package which gives the newly announced Golf VII more sports presence and faster acceleration. The VII version of the iconic car was introduced exactly 2 months ago and it is more than a good surprise to know that the specialist from Oettinger have already done enhancements on it.
The improvement program, named "small solution" comprises of two piece front spoiler with a splitter, side skirts and a rear apron insert with diffuser. In addition, a powerful engine conversion has also been done.
In particular, the range between 260 and 360 hp for the GTI gets an increase of at least 30 hp for the two 2.0 TDI engine. The output of the 1.6 TDI engine can be increased from 90 to 110 hp and from 105 to 125 hp.
Furthermore, the tuning company will offer an explicitly motorsport orientated accessory programme for the Volkswagen. In particular it will include wheel arch extensions, sports exhausts, adjustable suspensions, intercoolers, air intakes with sport filters, limited slip differentials, uprated clutches and brakes.
The last highlight here is that the new ultra light Oettinger 10 spoke sports rim will also be featured in this tuning, however - later in 2013. Although developed especially for competition applications it will be applied to the Golf VII as well.
Source: Oettinger