DMC Mercedes-Benz G-Class G88 Limited Edition Is Here!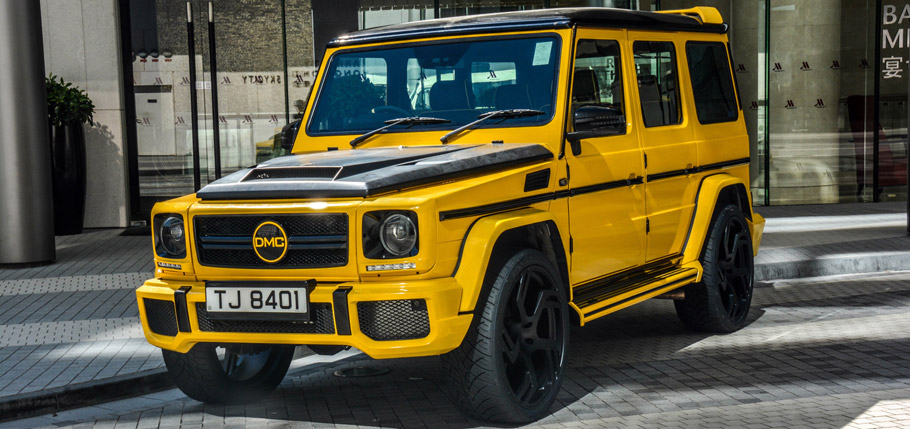 So, the German Luxury refiner DMC celebrated its 5th anniversary in Hong Kong. But it also made a gift to itself with the latest and greatest Limited Edition DMC G88 G-Class. In fact, DMC brand is known to refine some stylish beauties like Ferrari, McLaren and Rolls Royce. Now, strangely, the brand decided to tweak the brute force of the G-Class and it seems, the team made a wonderful job. Let's check out what is going on here.
SEE ALSO: Mercedes A-Class: Was That Facelift Really Necessary?
With this latest chapter, DMC demonstrates one more time how a beautiful vehicle can become a masterpiece in the hands of skilled craftsmen. Obviously the team went for creating some fresh and new ideas, but staying true to the original design at the same time. For example, the vented front hood really helps for that confident, yet stylish looks. Furthermore, it is created with dry carbon elements and not only brings some aesthetics, but also boosts the performance of the ventilation system.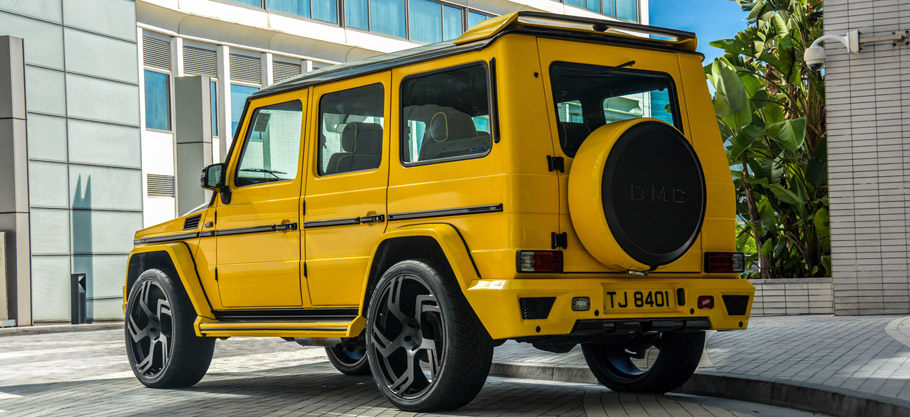 So, despite the beautiful looks, the components still underline that aggressive and confident appearance of the vehicle. For example the cover for the spare-tire box is also made of dry carbon fiber and bears the DMC logo. The good people at DMC also added numerous more features for visual styling. For example, the vehicle is offered with 23" to 25" wheels, paired with Pirelli P-Zero tires. Furthermore, they are available in Monoblock or 3-PCS design, both of which are capable of changing the whole appearance of the vehicle. And the experience with Italian beauties also took place and with the G-Class. The DMC team incorporated numerous components and made so much tweaks, that the car really stands out in the crowd.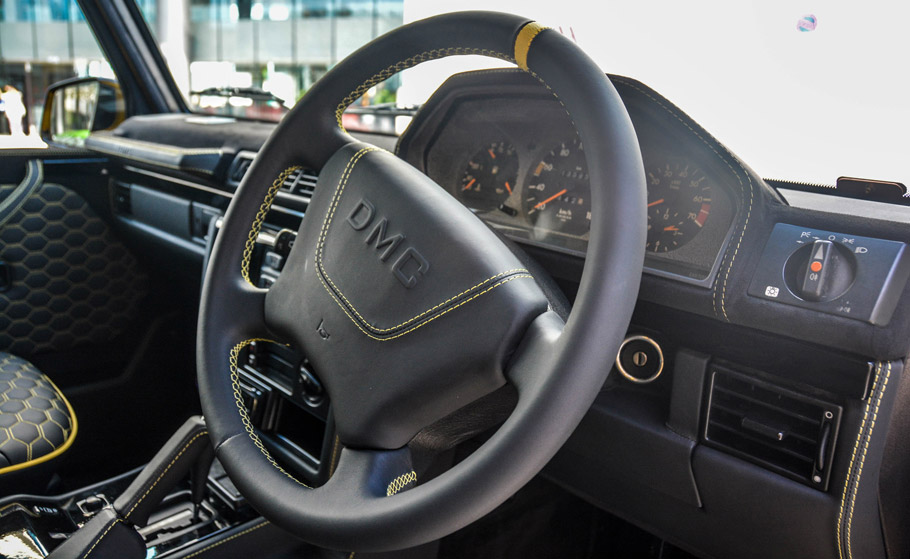 And along with the stylish appearance, the Limited Edition DMC G88 also demonstrates and powerful powertrain. The DMC guys almost doubled the 385 hp (285 kW) to the crushing 700 hp (515 kW).
And as you can see, the color combination, that is seen on the exterior and interior really makes difference, when the Limited Edition DMC G88 is compared to other tweaked G-Class vehicles. But to be honest, with all these yellow paintings it somehow reminds me of Chevrolet's Bumblebee. However, yellow is not that bad and stays cool on the G88, right?
At the end, you get one more DMC gem, geared with tons of gadgets, tweaks and performance boosts. Distinctive looks and confident presence. A beauty for the eyes and pleasure for the sences.
Source: DMC