DMC Shows the Creative Process Behind new Huracan Project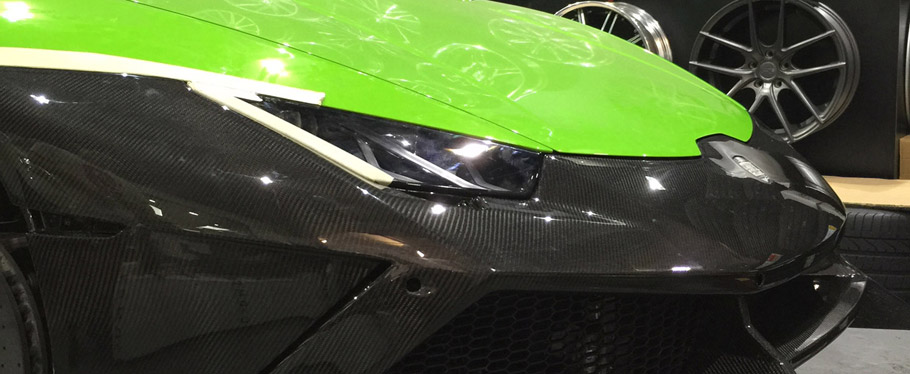 Have you ever wonered what happens when a Lambo falls into the hands of premium specialists like DMC, who work exclusively with luxury cars? Well, to make thing simpler, the tuners has done exactly this: they have released a bunch of photos, showing what happens behind the scenes. Well, they only show the installation of the full front lip, but we get the big picture.
Form what we can see from these photos, the next DMC project involves a poisonous green Huracan, which is receiving a new carbon fiber front lip, looking amazing and also including tuner's badge. What will probably follow is the installation of the new carbon side skirts.
SEE ALSO: DMC Strikes Again with the New Huracan AFFARI 
At the rear, the package will add LP610 side skirts, rear diffuser, deck lid and rear spoiler, which are also made from the lightweight material. As a matter of fact, the rear spoiler allows adjustment in different position.
If the owner is lucky, he or she will also get the additional set of F1 flaps. They are positioned on the left and the right side of the full front lip and replace the side flaps. At last, the LP610 will be running on special alloy wheels, too. There are a lot of versions, which the company is considering, but they aren't announced yet.
Source: DMC