Italian Excellence Federica Pellegrini and the new GranTurismo S Automatic
They sought each other until they finally met: the fastest female swimmer in the world, Federica Pellegrini, and the new Maserati GranTurismo S Automatic. The meeting between these two "superb examples of Italian excellence" took place in Verona, where the champion trains by swimming daily in the pool at least 20 kilometers.
To celebrate in the best way possible, the record-breaking woman of international swimming appeared with a beautiful scarf in the colors of the Italian flag which blends well with the elegant white of the GranTurismo S Automatic delivered to her, the latest new model from Maserati powered by a 4,700 cc V8 engine with 440 HP and a maximum speed of 295 km/h, presented to the international press in Modena last May. The model completes Maserati's coupé range, which also includes the GranTurismo 4.2 with automatic gearbox and the GranTurismo S 4.7 with electro-actuated gearbox.
"I've always liked sports cars: They've always fascinated me even when I was a child" - Federica says. "It's a passion that I haven't inherited from anyone in my family. Probably the truth is that I'm particularly attracted by anything that has to do with speed." Federica got to grips with the GranTurismo straightway.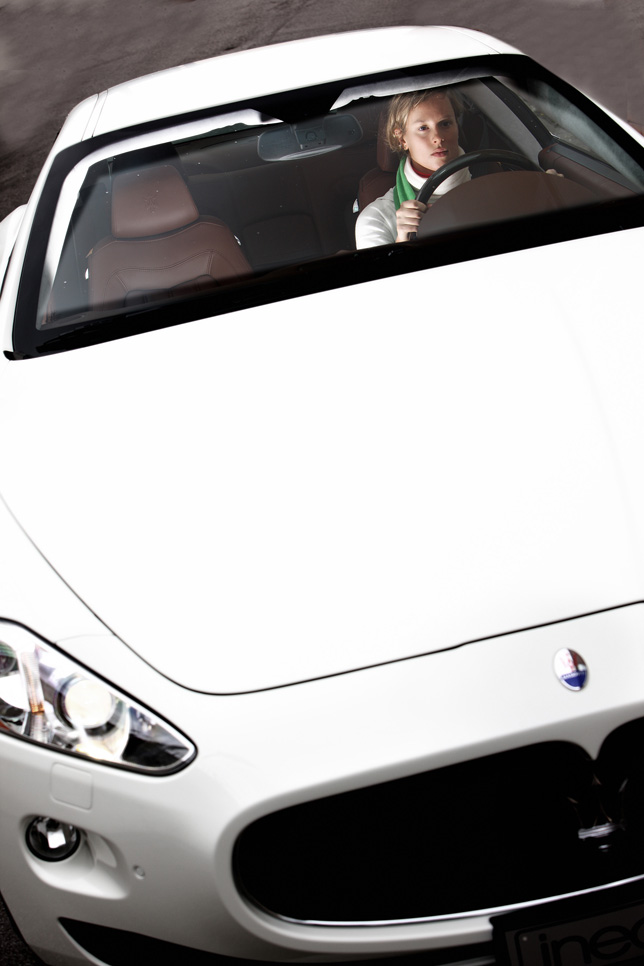 Well, the fact is that when Federica set the world record for the first time, she said in an interview that her greatest wish as a prize would be a GranTurismo. "The GranTurismo is the car of my dreams. I believe a car should reflect the personality of the person driving it. I can see myself in this car, in its elegance, refinement and obviously in its sporting flair."
Sporting flair that does not stand in the way of comfort, given that the GranTurismo is the only coupe in its category to have four proper seats, where also adult passengers can travel comfortably.
There are so many similarities between speed in water and the performance of a sports car: "Power, concentration, drive are all common ingredients, when we speak about top performance." In actual fact, the quest for absolute performance, the ability to fire up and create strong emotions are some of the traits common to both the world of sports cars and the world of swimming.