GeigerCars.de Introduces Ford Mustang Shelby GT350 to Europe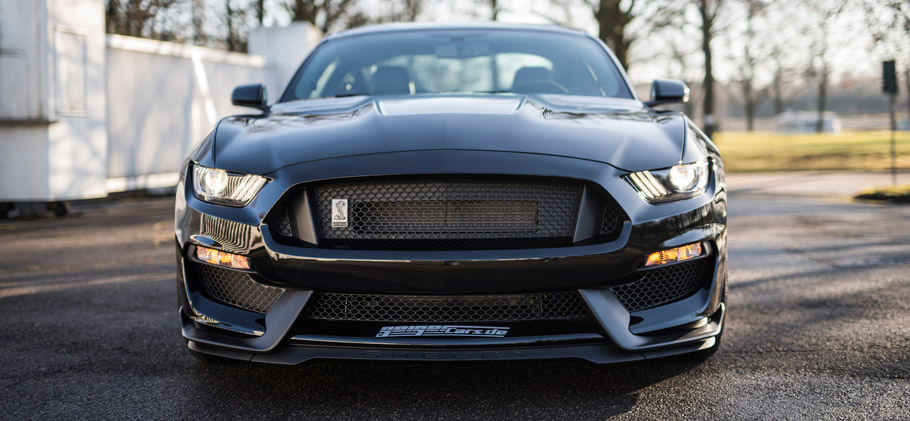 GeigerCars.de is a tuning company which is known as a source for good inspiration when it comes to muscle car. This time in their garage is the unique sixth-generation Shelby GT350 Mustang. The newest version of the popular 'Eleanor' (that starred in the blockbuster movie "Gone in 60 Seconds"), is actually paying tribute to the original Carroll Shelby from the 1965.
The benefits of this car are enormous, but probably the most important one is the special V8 sits under the GT350's long bonnet. When compared to the original V8 Mustang motor, this one, being absolutely street legal and race-inspired, features a weight-optimized Flat-plane crankshaft with a 180-degree firing interval.
SEE ALSO: GeigerCars.de and the 710HP Aero Dodge Viper GTS R710
This allows the 5.2-litre Ti-VCT, 32-valve V8 to bring about higher revs, thus generating more power. As a result, the car produces 533 hp (392 kW) arrives at 7,500rpm, and the rev limiter cuts in at 8,250 rpm, while the peak torque of 582 Nm (420 lb-ft) is produced at 4,750 rpm. The Shelby GT350 also produces a throaty sound worthy of the aforementioned numbers.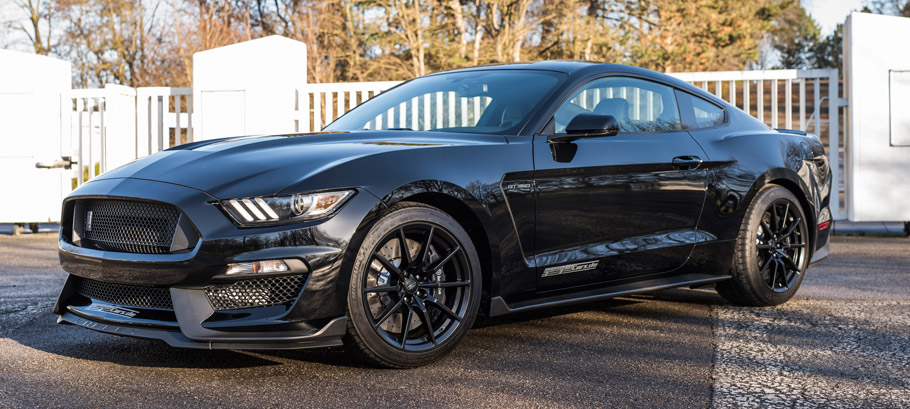 Six-speed manual Tremec gearbox puts this power to the rear wheels and a Torsen limited-slip differential helps for the best traction. All of this is backed up with the 10.5 and 11.0x19-inch alloy wheels mixed with 295/35ZR19 and 305/35ZR19 Michelin Pilot Super Sport tires, sports suspension, adaptive damping, huge Brembo brakes with 392 mm cross-drilled vented discs clamped by six-pot callipers in front, and 380 mm cross-drilled vented discs with four-pot callipers at the back.
Inside we see Recaro sports seats accompanied by premium sound system and other goodies.
Some of the most distinctive for the Shelby GT350 Mustang are also present, including bumper/spoiler combination, sculpted bonnet bulge, and the front wings with 35 mm wider front track. The back includes four-outlet sport exhaust with active valves as well a boot mounted spoiler lip.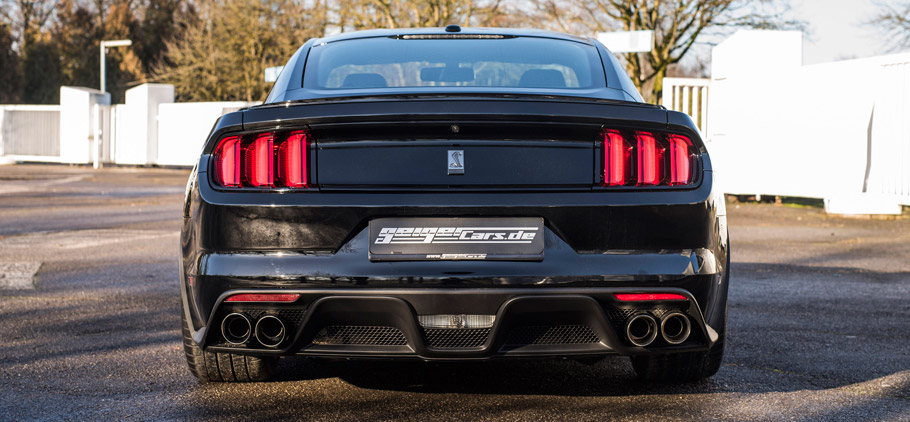 Although this particular model isn't very well distributed throughout the Old Continent, the good news is you can now purchase this beautiful car from the US car specialists GeigerCars.de. The prices are starting at 82,900 euros.
Source: GeigerCars.de