HAMANN Releases Special Aero & Performance Packs for X4 and X6 [w/videos]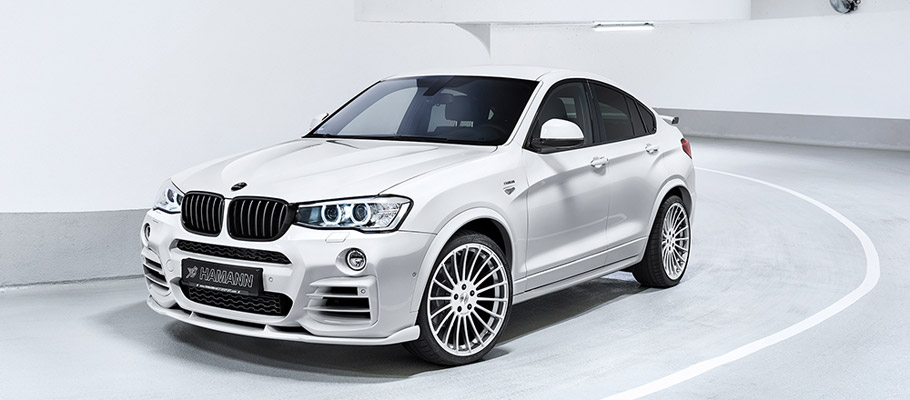 HAMANN MOTORSPORT has revealed two stunning new BMWs, the X4 and X6, that feature extensive tuning program, making them not only look better, but also drive faster. In addition, the company has released videos for both of the models that are of course featured below. Let's see why they call the BMW X4 F26 a big breakthrough and the BMW X6 M50d more enjoyable for driving.
HAMANN BMW X4 F26
This is the tuned variant of the BMW X4 F26, which has already gained many fans. And there are a lot of reasons for this. The vehicle features all-wheel drive, responsive handling and exceptional performance. Now, with this individualization kit from HAMANN, the BMW X4 finally feels… complete.
SEE ALSO: Hamann Macan S: The Tiger that Dominates the Urban Jungle 
In particular, the striking aero kit comprises of black carbon fiber rear wing with side flaps, Competition front spoiler, set of four-pieced wheel-house trims, four-pipe sport rear muffler and chrome tailpipes. Everything is backed up by 21-inch ANNIVERSARY EVO SILVER alloys and HAMANN MOTORSPORT's suspension optimization.
In terms of power the standard 313 hp (230 kW) and 630 Nm (465 lb-ft) of torque have been boosted to 381 hp (280 kW) and 760 Nm (560 lb-ft), which are significant gains. Check out how the X4 'feels'after the tuning in the video below:
HAMANN BMW X6 F16 Widebody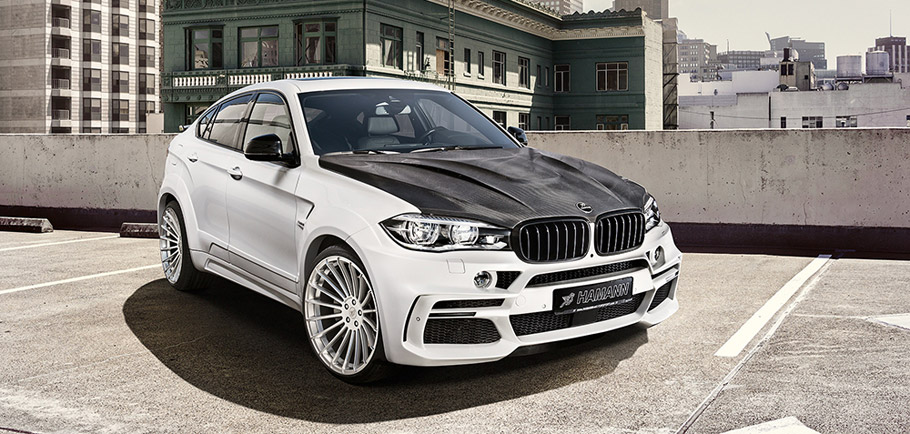 The other BMW under the spotlight is the massive X6 M50d, which received a premium widebody kit. The one-off pack comes with a distinctive look and an impressive extra performance. To go into details, the kit comprises of carbon-fibre bonnet that is ultra-lightweight, front bumper, set of front fenders, set of side skirts, door panels, rear fender extensions, rear bumper, carbon-fiber rear wing including side flaps and stone protection film.
Just like the X4, this SUV runs on 23-inch ANNIVERSARY EVO SILVER wheels that are even further emphasized with the lowering suspension kit. Another striking feature of this car is the App-controlled four-pipe Active Sound sports exhaust system in the middle of the rear skirt. It perfectly complements the HAMANN power advancement module that adds substantial horsepower: up to 462 hp (340 kW). Do you dare to take a look at this aggressive X6 M50d in the video below?
Source: HAMANN MOTORSPORT