Hamann BMW F06 Gran Coupe [Teaser]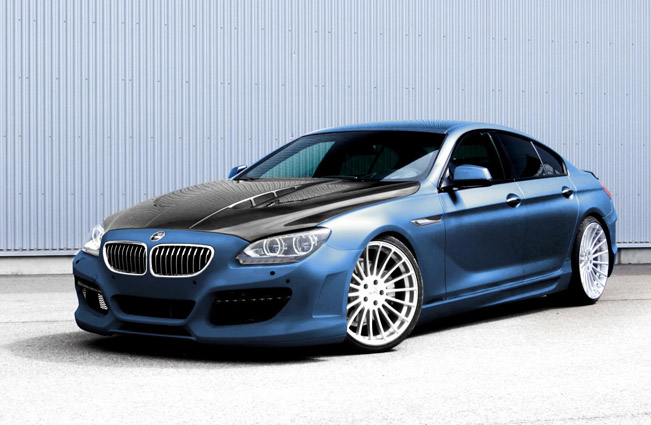 Hamann-Motorsport is going soon to reveal a big surprise for all BMW fans around the world and it is namely the Hamann BMW F06 Gran Coupe. The German based tuning company has only released a teaser image of the upcoming project, but still it is worth the attention.
The tuners are about to release an upgrade kit for the new BMW 6-Series Gran-Coupe (F06). Given that this model is one of the most beautiful cars in the world, there is no doubt that the upcoming upgrade is going to look even more astonishing.
There is no current information about any changes to the power. However, the production model is able to generate enough thanks to its TwinPower Turbo inline 6-cylinder engine with 313 hp (230 kW) at 4400RPM and 630Nm of torque at just 1500RPM.
This means that the Gran Coupe accelerates from 0 to 100 km/h in just 5.4 seconds achieving its top speed of 250 km/h (155 mph). Simply great performance for a car weighing 1865 kg, isn't it?
In fact, this is BMW's first four-door coupe, which combines the elegancy and sportiness of a classic grand tourer and still delivering the space and ease of access of an executive saloon.
Picture Source: Hamann via Facebook