Hamann BMW 6-Series Upgraded with M Aerodynamic Package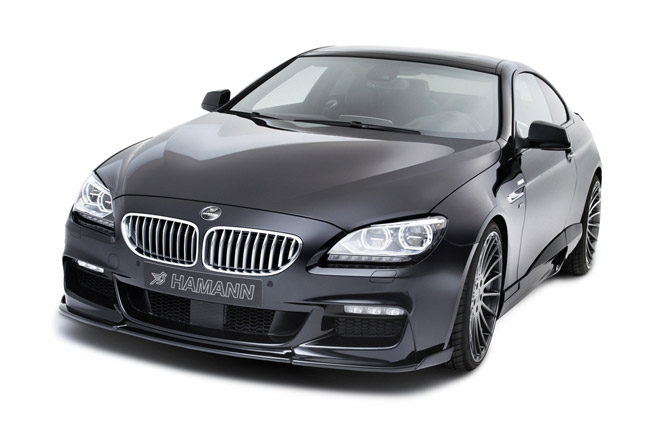 German tuning company Hamann introduced a special M aerodynamic kit for the new BMW 6-Series – the F12/F13. The BMW itslef has much to offer. The top of the range – the 650i, produces 407 hp (300 kW) generated from its N63 V8 engine.
This means acceleration from a stand still to 100 km/h in just less than 5 seconds. The top speed is limited to 250 km/h while the max torque is 600 Nm (443 lb-ft) at 1750-4500. Now the car is even more appealing thanks to the Hamann's aerodynamic components, which are adapted to the original M aerodynamic front and rear valances.
At the front it is utilized a competition front spoiler, which enhances the down-force. On the other hand, at the back an insert for the rear bumper offers space for four exhaust tail pipes. The other improvements here are regarding the font bumper, rear spoiler, tailgate cover and side skirts.
Source: Hamann