HAMANN Range Rover 5.0i V8 Supercharged
Hamann has announced the Range Rover V8 Supercharged 5.0i. The mighty SUV will benefit from exclusive bodywork, performance, and new interior modifications. The big vehicle now has much more dynamic appearance.
The wide body kit includes a new front spoiler with larger cooling air inlets and harmoniously integrated LED daytime running lights. There are also wider wings, forming a single unit with the newly designed side skirts, adding about 60 mm more width to the vehicle in front and 70 mm at the rear. The rear benefits from a newly designed skirt housing stainless steel exhaust pipes from the HAMANN sports exhaust system. As an option, you can order a carbon roof spoiler, which completes the aggressive exterior design.
Hamann Range stands on enormous three-part forged wheels with the designation DESIGN EDITION RACE "ANODIZED" fitted with 295/35 R22 tires.
The powerful engine is boosted to 530PS (390 kW) and 660Nm (487 lb-ft) at 2600RPM, instead of factory's 510PS (375 kW) and 625Nm (461 lb-ft).  The results are thanks to a new exhaust system, complete with X-manifold, center pipe, and an ECU re-map. The performance is superb for vehicle of such size – from 0 to 100 km/h in 6.0 seconds, flat and a top speed of 227 km/h (141 mph).
Lastly, the interior boasts almost infinite number of combinations of leather, Alcantara, wood, carbon or aluminium trim. Upon request, the HAMANN can produce almost anything that customer needs. From personalized foot mats to complete interior leather finish, everything is made with the highest degree of craftsmanship and precision. Individually designed and integrated into the vehicle by masters of their craft.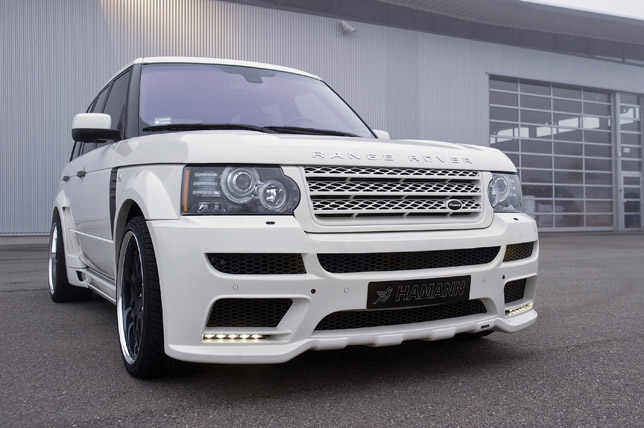 Source: HAMANN