Hamann Transforms BMW M6 Into Mirror GC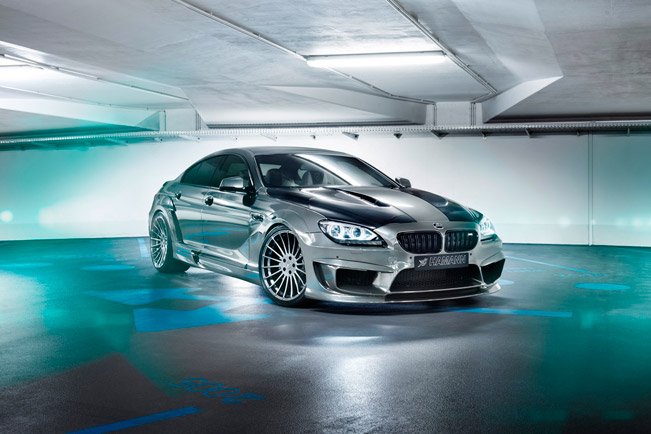 Hamann BMW M6 Gran Coupe Mirror GC has been shown for the first time at Frankfurt Motor Show. Typical for the four-door car is the widebody, which has been further enhanced by four part tailor-made suit comprising from front bumper spoiler with large air intakes, new front wings, side skirts, wing extensions at the rear, rear spoiler and three-part centre rear panel and rear wing.
What is more, the tuners at Hamann have given the bonnet a complete treatment made from black carbon fibre. There has beena also added new rear spoiler for additional downforce at high speeds. The result is that the widebody is with 40 mm wider than before.
This transformed BMW runs on new light-alloy wheels in sizes 9x21 inches at the front and 11x21 inches on the rear axle. They are matched with ultra-high performance Vredestein Ultrac Vorti R tyres from their in the sizes of 265/30 and 305/25.
In addition, the sports exhaust system delivers combination of great appearance and performance. The exhaust muffler with the four black anodized tail pipes has reduced back pressure which delivers sophisticated dissipation of the exhaust gases in all engine speed ranges. The interior of the Mirror GC has also been upgraded. There are present pedals made of
aluminium along with footrests, as well as the floormat set with the company emblem.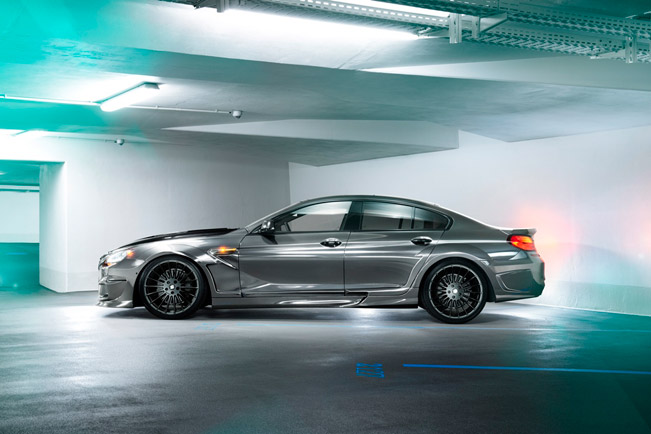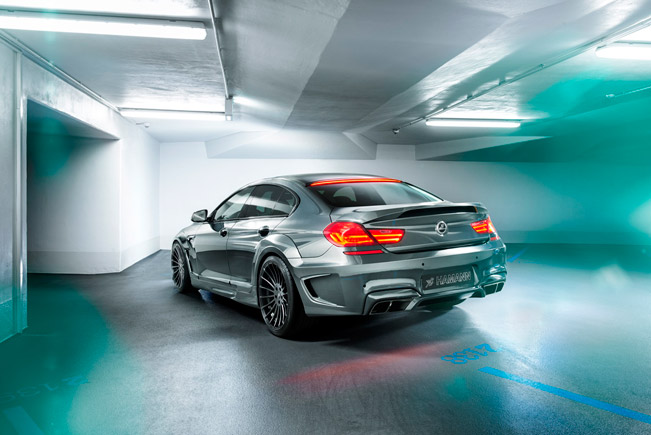 Source: Hamann