Heico Sportiv Volvo XC90
Heico Sportiv has introduced a styling package for Volvo XC90, which is one of our favourite SUVs. Volvo XC90 is getting older, but still catches the eye.
The package includes a new front bumper, revised side skirts and modified rear bumper. Furthermore, the customers can opt for a sport suspension, a four-pipe exhaust system and huge 20" alloys.
"Our new bodykit intends to give dealerships an attractive opportunity to offer additional buying incentives. Around the globe, the Volvo XC90 has an unwavering fan club that will certainly applaud the modern, self-assured design from Heico Sportiv.", commented Heico Sportiv's CEO Holger Hedtke.
The styling package will be available to buy in May and it will fit all vehicles produced from 2007 onwards. The price list is not announced, yet!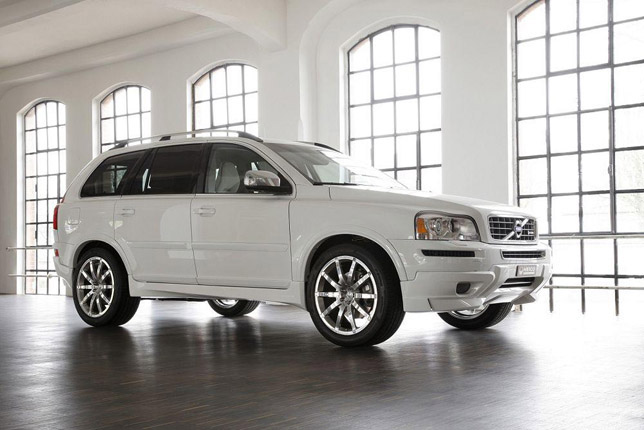 Source: Heico Sportiv