Honda Cars will be aided by Aero Kit at Indy 500

So, this is Honda's Super Speedway aero kit, which will be used at this year's Indianapolis 500. The event happens in its 99th running and has just had its first public competition this Sunday. Company's aero kit features aerodynamic upgrades and components which were added to the chassis of Honda-powered Dallara Indy car.
They will endow the vehicle with superpowers, thus giving it the capability to maximize performance at the 2.5-mile Indianapolis Motor Speedway. The cars will compete in the Verizon IndyCar Series, powered by the Honda Indy V6 engines.
SEE ALSO: Accord Safety Car to Pace Verizon IndyCar Series
The aero kit was created with the help of the latest Computer-Aided Design (CAD) and Computational Fluid Dynamics (CFD) technology. Then it was proven via Driver-In-Loop (DIL) Simulators. These technologies have helped Honda to minimize the waste at the prototype stage, thus showing the development of the aero components.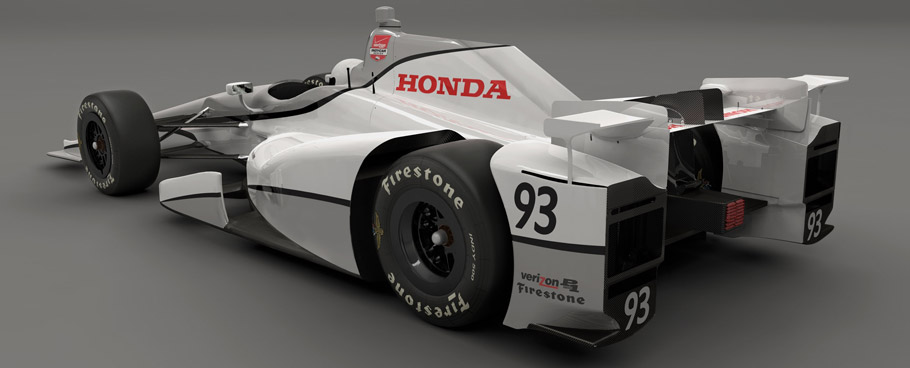 In the testing a full-scale wind tunnel was included, through which the actual aerodynamic performance was confirmed. At last, the final tests were conducted on the track before the start of the production of the car in the beginning of the year.
Honda said that the Super Speedway aero kit is now entirely ready to give the drivers the needed configurations that will ensure first places at the Indianapolis. In fact, Honda's Indy car aero kits made their public on-track premieres during an Open Tests at Indy yesterday.
The official practice for the Indianapolis 500 will start next Monday, while the 99th running of the Indy500 begins on 24th of May.
Source: Honda