Honda Announces US Pricing for Clarity Fuel Cell

Honda Clarity Fuel Cell is company's newest five-passenger, hydrogen-powered sedan. Honda has just announced it's pricing and plans to lease it to customers in select California markets before the end of 2016. The hydrogen vehicle will have an expected starting price of around $60,000 USD. Those who are looking for a lease, will have to spare around $500 USD every month.
Furthermore, Honda announced that it will initially produce the car in low volumes. However, the company expects to move to retail sales with increased volumes and market coverage. The first deliveries are planned for the dealers in Los Angeles and Orange counties as well as the San Francisco Bay Area and Sacramento.
About Honda Clarity Fuel Cell
Clarity Fuel Cell features a lot of technology innovations. The most important example is the fuel cell stack that is 33 percent more compact than its predecessor. In addition, if we make a comparison to the outgoing Honda FCX Clarity, it has 60 percent in excess in power density.
SEE ALSO: Honda Clarity Fuel Cell Made Its Debut at 2015 Los Angeles Motor Show
The compact fuel cell and integrated powertrain can be also compared to the size of a V6 engine, because they now fit under the hood of the car. The result is more spacious cabin and room for five occupants.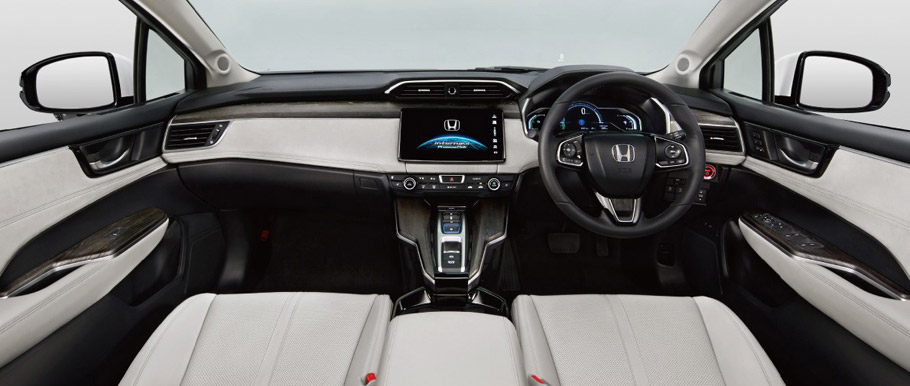 Furthermore, the Clarity Fuel Cell has a driving range that other eco-cars can envy of. It has been estimated to exceed 300 miles. Even better, if one needs to refuel, the anticipated time is of approximately three to five minutes.
The design of the car is too impressive: it has low, wide aerodynamic body with clean character lines. Inside, the interior features refined and rich materials and contributes for a harmonious experience; the controls are intuitive and streamlined.
Other highlights here include Honda Sensing suite of safety and driver assistive technologies, Apple CarPlay and Android Auto, LED exterior lighting and 18-inch aluminum alloys. Honda Clarity Fuel Cell will be offered in three exterior paint schemes: black, white and signature red.
Source: Honda