HOT: DMC Lamborghini Aventador Featured In Victoria Secret Video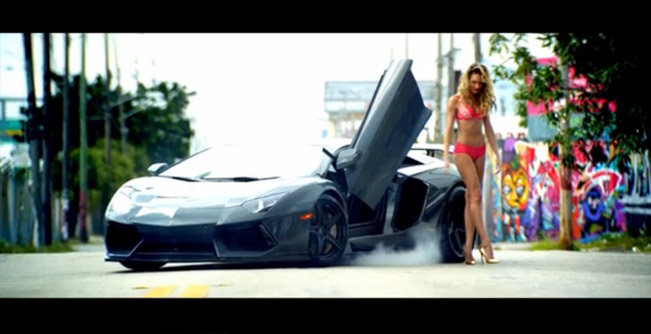 The hot summer days are coming as the days go by and the latest video of Victoria Secret "speaks" exactly about this. Undoubtedly, no one needs a reason to watch VS's videos, but this one is absolutely worth the attention.
The reason for this is that the director of "2013 Very Sexy" - Michael Bay, has decided to include a very special "guest" in it, which perfectly contributes for the increase of temperatures. And if you have already watched the video, maybe you have spotted the masterful DMC Lamborghini Aventador Molto Veloce playing a crucial part in it.
The unique car is a combination of aerodynamic Carbon Fiber parts including diffusers, lips, and spoilers, exhaust system of Titanium. Its powerful engine produces a staggering 900 hp (662 kW) thanks to an Engine Performance upgrade, which the DMC tuners have featured. Other enhancements include optimized engine electronics, an electronic load pressure control system and a completely new wiring.
And if you still haven't seen the video, here below you have the opportunity to do it immediately, and to enjoy Victoria Secret's models as well as the DMC Lamborghini Aventador Molto Veloce.
Video Source: Vimeo