Hyundai Verloster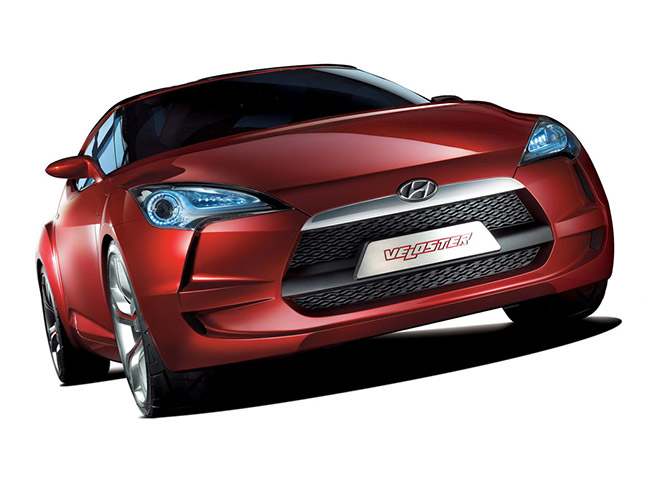 Styled at Hyundai's Design and Technical Center at Namyang, the Veloster (codenamed HND-3) coupe is the third in a series of daring concept cars to be developed by the central styling studio in Korea.
The Veloster name, a compound of velocity and roadster evokes the sporty characteristics of a classic two-plus-two. A panoramic glass roof and other futuristic styling cues help project a high-tech image.
Designed to cater to the tastes of the Y-generation, Veloster combines simple, iconic design with good value and robust construction.
"With Veloster, we wanted to try something really different. We're keenly aware that we need radically new products for the Y-generation, the first-time twenties something buyer," said Oh Suk-Geun, Hyundai's vice president of design. "This is really a bold new direction," he added.