Infiniti JX Concept [teaser]
Infiniti has released a teaser picture of the JX Concept model, just ahead of its debut at the Pebble Beach Concours d'Elegance on August 18. The Seven-Passenger Luxury Crossover will start the "Power of 7" Campaign.
The JX Concept is inspired by the FX and Etherea Concept car both looking fantastic. In typical Infiniti style, the JX boasts aggressive styling with sharp curves and recessed headlights.
"Families don't have many luxury vehicle options today. The new Infiniti JX will be the 7-passenger antidote to the ho-hum luxury crossovers that are out there right now," commented Ben Poore, vice president of Infiniti Americas.
The manufacturer will introduce the production model at the Los Angeles Auto Show, before launching in the spring of 2012.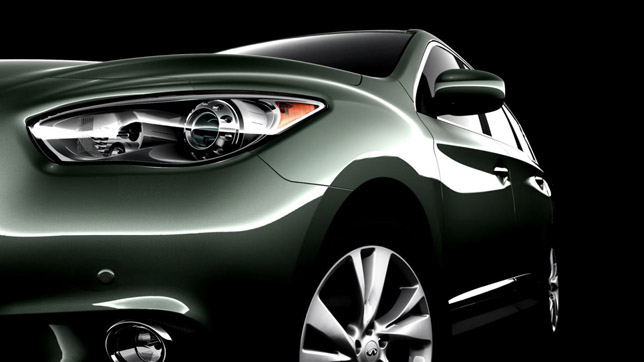 Source: Infiniti