Irmscher Releases Special Edition Opel Insignia is3 Called 'Bandit'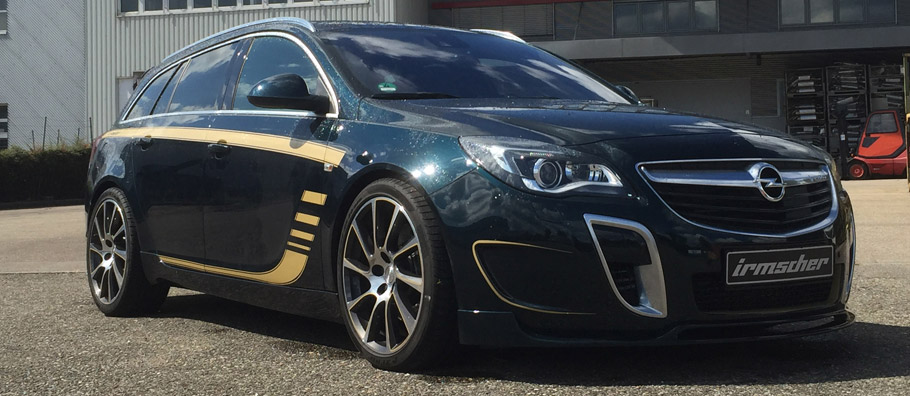 Irmscher Opel Insignia is3 Bandit is a very special edition car. First, it is an example of the exquisite work of the tuners and secondly it has so much power that no one have ever seen in an Insignia model. In other words, the car features exterior tuning as well as a furious power package.
Exterior
The Bandit has a typical face, which is dominated with some changes added by Irmscher. For example the front features new apron with underride splitter. At the sides, the car is extended by side skirts, while the rear got new diffuser. At the back we also see discreet rear wing, which provides inspiration for street racing.
SEE ALSO: Irmscher Conquers Auto Shanghai with Custom Insignia
In general, the car's exterior color was decided in the dark hues. But there are some accents all over car's body that come in gold. The same color is used to highlight the wheels, which by the way come in 20-inch dimension both front and rear. The alloys are in Turbo Star Exclusive Design and are made by the tuner.
Optimized Performance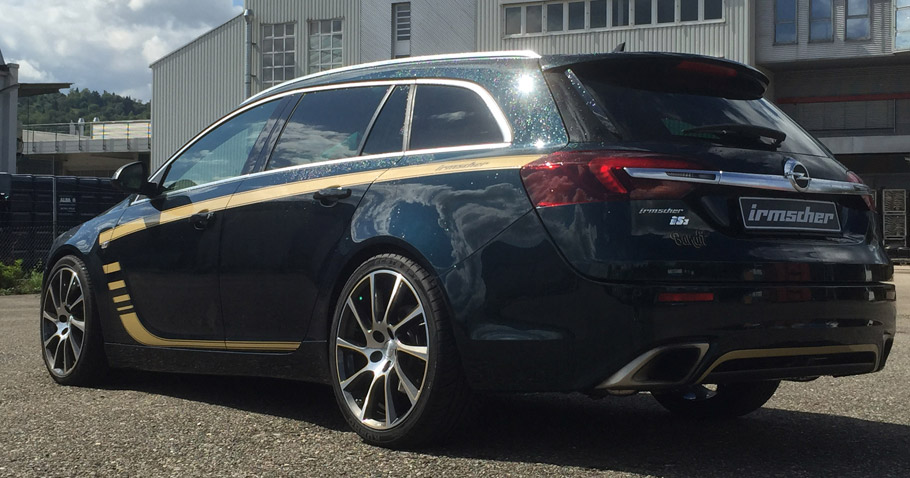 The first step in optimizing the performance was to change the chassis. This was necessary due to the significant increase of power. Speaking of which, the engine received comprehensive revision with updates in the turbocharger, cooling and the intake and exhaust.
As a result, the Insignia now produces 370 hp (279 kW) and 600 Nm (443 lb-ft) of torque. Due to these changes, the acceleration time is now faster than ever. It takes 5.9 seconds for the Bandit to cover the 0-100 km/h acceleration sprint.
Source: Irmscher