Jeep Wrangler comes with a neat exclusive upgrade! Check it out!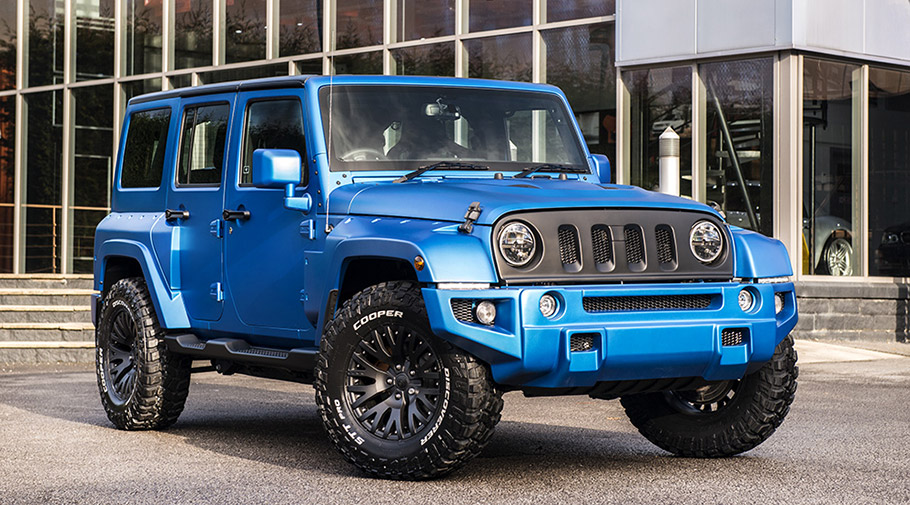 Another month is about to begin and there is another Chelsea Truck Design masterpiece that is about to hit the road: a lucky Jeep Wrangler unit was stripped down to vital elements just to rise as a Volcanic Sky Black Hawk Edition. And the best part? This new-old machine incorporates the brutality and aggressiveness of Jeep and at the same time incorporates the fine components implemented by Chelsea Truck Design.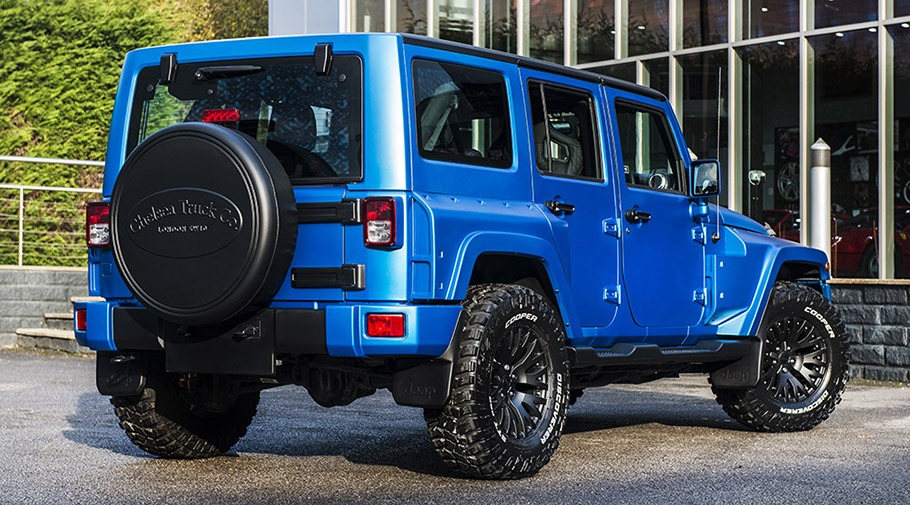 Available in either three-door and five-door editions, the Black Hawk Edition has a lot to demonstrate. Let's start with the rugged front bumper that is fitted along with vented Iron Man bonnet, accompanied by Shadow Chrome tinted headlights, LED daytime running lights and Tron Ring auxiliary lights. A good news for all off-road maniacs out there is that this machine is capable of tackling down numerous extreme challenges: geared with 7x17-inch 1941DC wheels and Cooper Discoverer S/T Maxx 285x70x17 All Terrain tires, this machine will follow the driver in any kind of off-road journey.
SEE ALSO: Manliness and power from Bulgaria: Vilner presents Jeep Hunting Unlimited!
The interior has also received some attention: the design team geared the truck with GTB seats, original rear seats, armrests, central glove box and many more components are exclusively trimmed with Black Matric leather. The finishing touches include heated front seats, vented foot pedals, stainless steel door entry plates and fresh new rubber floor mats.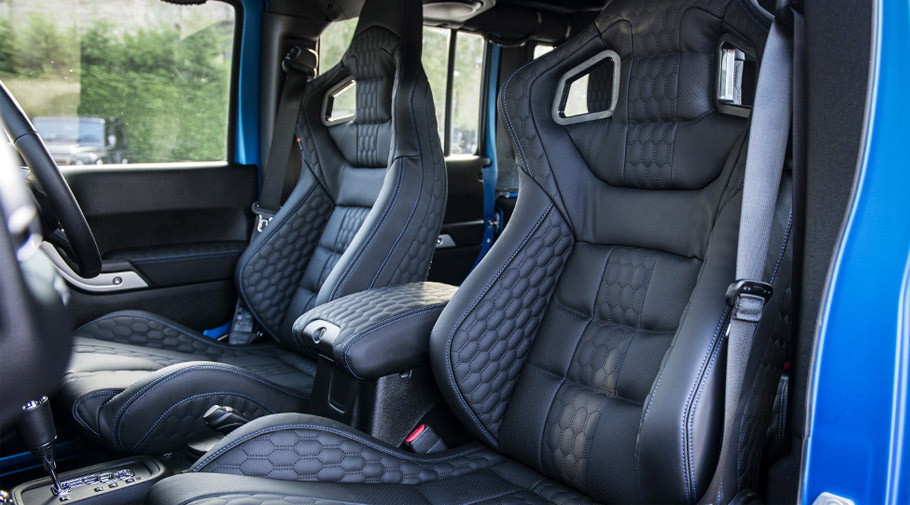 We do like this one. What about you?
Source: Chelsea Truck Design