JMS Releases Styling Package for Ford Focus ST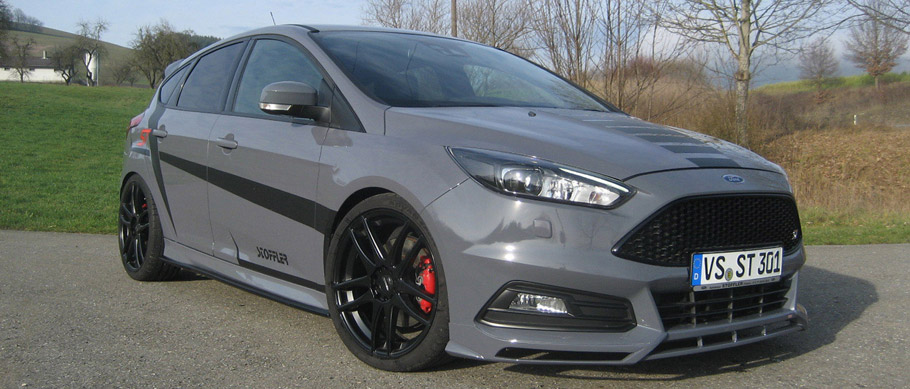 JMS is a tuning company which offers wide variety of modification options for almost any model. However, under the attention of the specialists fell the 2016 Ford Focus ST, with its classy styling, small proportions and sports performance character. So if you are looking to boost the qualities (external and in terms of power) of your Focus, maybe JMS is a good option. Let's see at first what they have done with the Focus ST depicted in the gallery below.
We should also mention that the brand new JMS body kit for the Ford Focus ST3 was developed in cooperation with Stoffler. There are a lot of elements in the new styling kit, but the most important are these: the new front spoiler and the side skirts for the original ST sills that give the Focus more aggressive appearance; then come the rear apron for Turnier & Hatchback versions, with central exhaust outlets as well as the discreet roof spoiler. The latter also serves in terms of reducing the lift.
SEE ALSO: JMS Releases Tuning Kit for Volkswagen Passat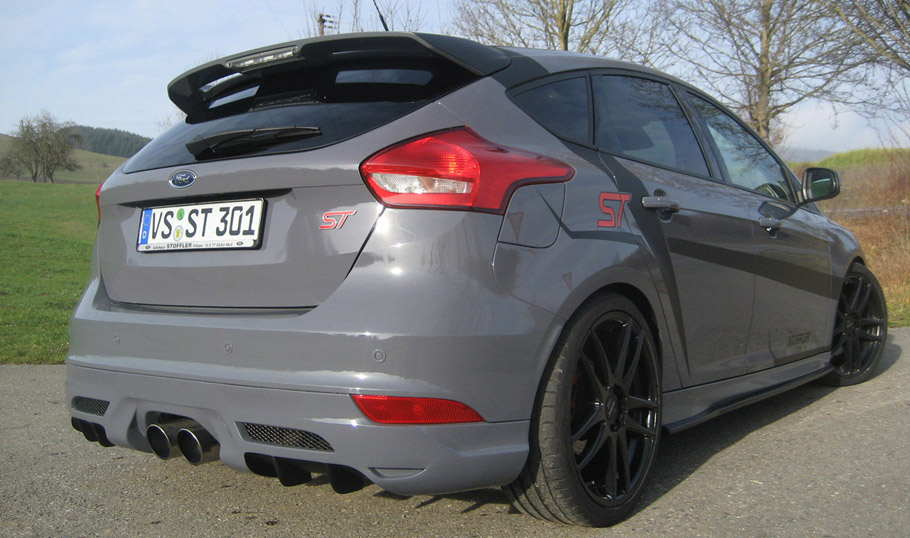 Next, the added Stoffler exhaust system, which features 120 x 80 mm central tailpipes, serves in terms of power enhancement as well as to produce a throaty soundtrack. In order to fill out the wheelarches, JMS has added Barracuda Shoxx Racing alloys, measuring 19-inch and coupled with 235/35R19 tyres.
At last, to strengthen the aggressive on road and sporty character of the car, the tuners added KW coil-over suspension, which lowers its ride height by 50 mm at the front and 40 mm at the rear. Other cools stuff that were featured in this project, but sadly weren't detailed are the engine upgrades, high performance exhaust systems, sport suspension, suspension strut braces, wheel spacers, velour floor mats, wind blockers, stainless steel bumper protection bars, and the alarm system.
Source: JMS Fahrzeugteile