Jota Sport Aston Martin GT4 Race Car Teased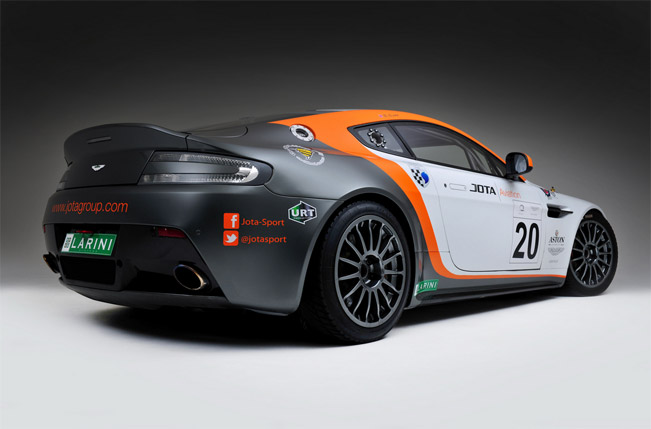 The photography studio ASA Infinity takes great pleasure in producing creative, inspiring and beautiful imagery. One of their latest and most exciting projects is the photoshoot of the new Jota Sport Aston Martin GT4 race car.
Unfortunately this is only a sneak preview and for that reason the professionals have revealed only one image. Responsible for the perfect picture is the photographer Tony Rogers. And all we can do now is to wait for the promised additional information around this race car.
As a matter of fact, coming out from the factory, the revised sports car includes an all-new aerodynamic package plus further improvements to the rollcage and fuel tank. The aerodynamic package consists of a carbon fibre rear wing, which generates a lot of downforce, especially combined with a new larger front splitter.
The Aston Martin also includes mid-mounted, 115-litre fuel tank, which lowers the centre of gravity and helps for better weight distribution. The fuel tank has twin quick-fill entries in the rear quarter. The car is powered by a 4.7 litre V8 with 436PS (321 kW) at 7300RPM and 490Nm (361 lb-ft) at 5000RPM. Let's wait and see what's going to be exactly modified here.
Source: ASA Infinity Studios