Kahn and Chelsea Truck Company Tease Future Wrangler Project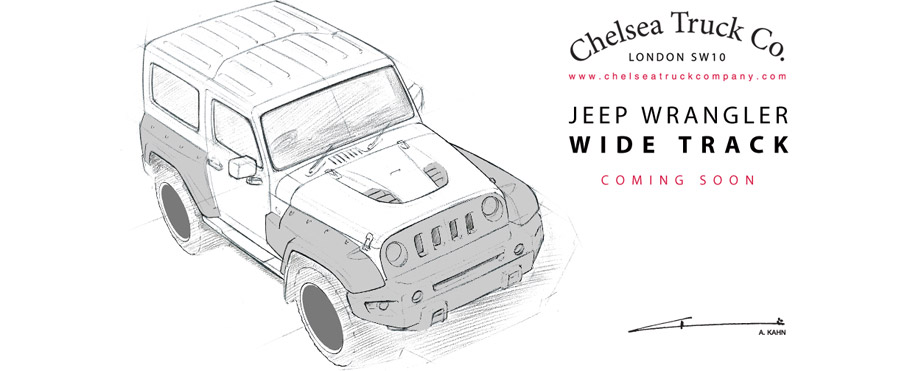 Kahn and Chelsea Truck Company are going to release a special edition of the Jeep Wrangler. Since they have released a sketch to tease the forthcoming project, we decided to see how can we 'read' what we see? So in other words here is what you can expect from the future Wrangler project.
The new styling package for Jeep's most famous model will definitely add the sense of aggressive look. Prominent changes to the front grille and bumper are also obvious. It also seems that the vehicle will feature wider wheel arches filled with huge rubbers. And can we say that there is a new vented aluminium bonnet? That's for sure!
SEE ALSO: Kahn Land Rover Defender 2.2 TDCI XS 110 Chelsea Wide Track Edition
Furthermore, it is also visible that this styling package will bring the Jeep closer in appearance to company's successful Land Rover Defender Wide Track. Both clearly share many similar design cues.
Kahn also revealed that the pack will be available for both 2 and 4 door models, and both petrol and diesel variants. Another special thing about it is that it will be complemented by the Chelsea Truck Company's wheel design and bespoke interior styling.
To sum it up: from what we can see, the complete package will add wide front and rear wheel arches, vented bonnet in aluminium as well as redesigned front grille and bumper.
Tell us what you think about it!
Source: Kahn Design