Kahn Reveals the Defender Based Flying Huntsman Pick Up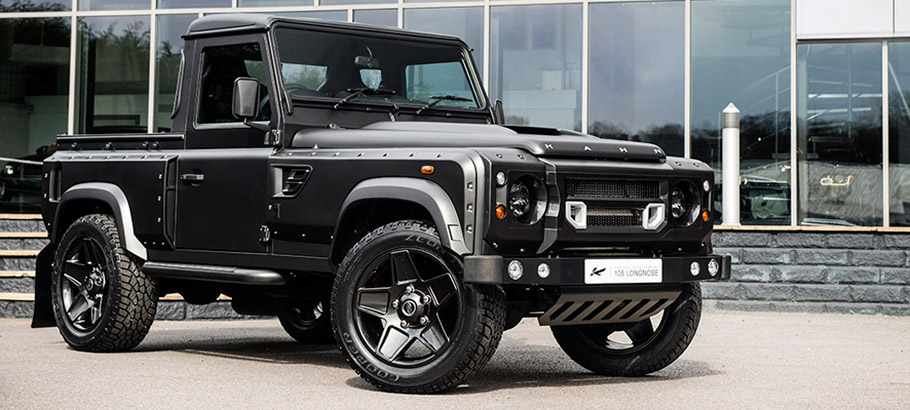 Last month we told you about a very strange but at the same time captivating vehicle – Kahn's Flying Huntsman Defender Pick Up. Now, we have the first official pictures of the car, after it has officially debuted at the Great British Land Rover Show. The coach-built pick up is actually only in prototype form, so this means that it has to be further updated.
Exterior
The most striking in it design is that its 90-inch wheelbase has been extended with 15 additional inches. What is more, the front end of the car appears to be longer. This is because it has been also lengthened by 400mm, while the width by 150mm.
At the front of this modified Defender 90 pick up we can also spot the front bumper replacement with new bumper lights, front wide wings with vents and bolt apertures, stainless steel sump guard, shadow chrome headlamps and X-Lander front grille.
SEE ALSO: Flying Huntsman Family adds Defender Pick Up
The sides are adorned by the extended wheel arches, side vents with mesh stainless steel, side steps and 8" x 18" Defend 1945 Retro Wheels in Matt Black with gold stripe. At last, the back shows-off with rear wide wings and CTC semi-rigid wheel cover.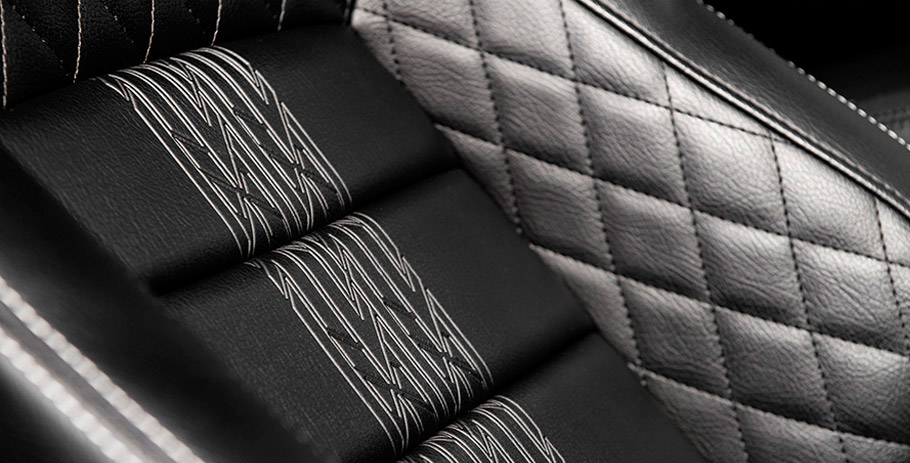 Interior
Inside, one steps in a kingdom of leather. The GTB Sports seats for example are in Artico, while literally everything else is upholstered in leather: starting from the roof headlining and ending with the sun visors.
Furthermore, the front is adorned by new Churchill clock, new rev counter facia and the exclusive three-spoke Kahn billet steering wheel. Below it are the vented machined aluminium foot pedals and rubber mud flaps.
Although there aren't significant changes regarding the performance, the tuner says that it has completely overhauled the suspension and brakes. And with the introduction of a six-speed automatic gearbox and cubby box in leather, it has also succeeded to achieve better driving experience and improvements in performance.
Source: Kahn Design