Kahn Design presents the star of the London Motor Show edition!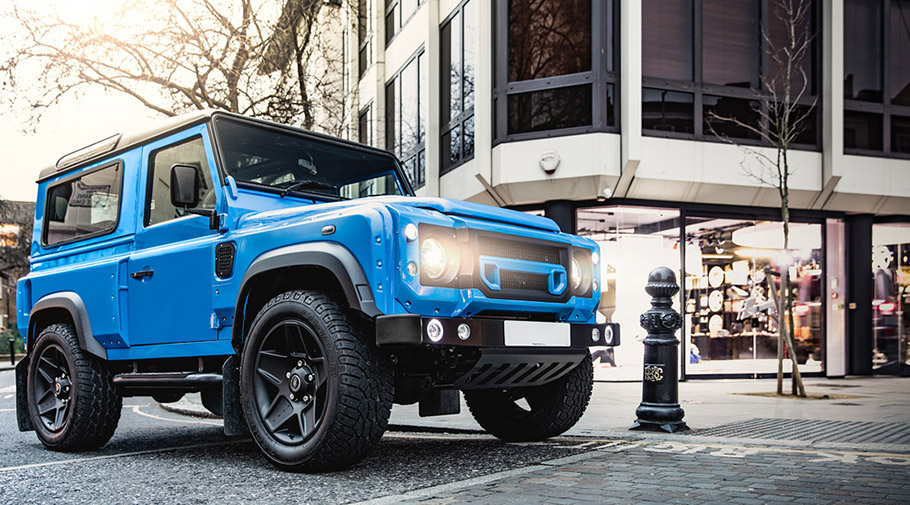 After 68 years and two million units sold, Land Rover Defender continues to be the icon of the whole brand. And there is a fine reason for it: this machine is simply incredible. Whenever you want to impress with brutal styling or reach the unreachable route, this vehicle is always there to aid you.
And in order to mark Defender's might, London Motor Show team has personally asked Afzal Kahn himself to create unique and limited edition model that would fit brand's attitude and show's appearance. And as you might have figured out already, Kahn Design team has made the job impeccably.
Named "London Motor Show Edition" this vehicle catches the eye with French Racing Blue body finish and tons of exclusive features. So, let's waste no more time and see what this bad boy has to offer.
Exterior Styling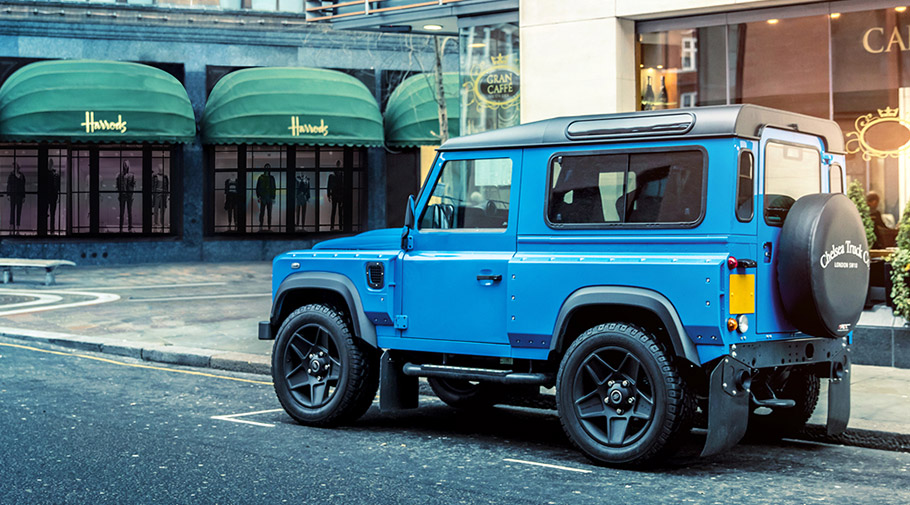 Massive, muscular and expressive. These are the only words that could describe the appearance of the machine. However, we will delve into further details. The first thing that impressed us was the simplicity and straightforward styling concept. We see clean lines, one-tone finish and of course, all the charming 90-degree angles.
SEE ALSO: B&B team shows off with a monstrous MINI Cooper! Check it out!
There is a stainless steel front bumper with Tron Ring lights, aluminum sump guard and Shadow Chrome headlights that altogether contribute to this one-of-a-kind expression. Other notable features include Shadow Chrome headlights, mesh bonnet vents, revised rubber mud flaps, privacy glasses and of course, Chelsea Truck Company branding.
Interior Styling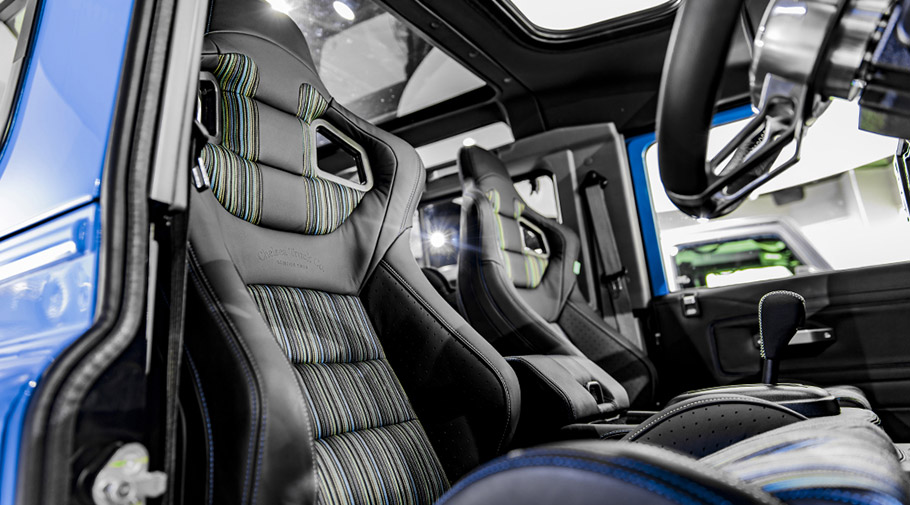 The cabin welcomes everyone to a rather fancy place. It is both straightforward and simple and yet comfortable and functional. There are heated GTB sporty seats that are further trimmed with quilted and perforated leather that adds a kick to the overall luxurious feel.
Drivetrain system
There are some changes done under the hood too. Kahn Design team has revised the suspension system with uprated gas shock absorbers and neat steering damper. The 2.2-liter turbo diesel power unit reaches a total of 170hp (126kW) and benefits form Chelsea Truck Company's own power module that plugs into the engine's OEM connection points.
And all of this is topped with neat 9x20-inch Mondial alloys in Volcanic Black. These beauties are wrapped by 275/55/20 tires. Cool, isn't it?
Source: Kahn Design