Why this Jeep Wrangler Sahara CJ300 Adventure Edition is a must have piece of art?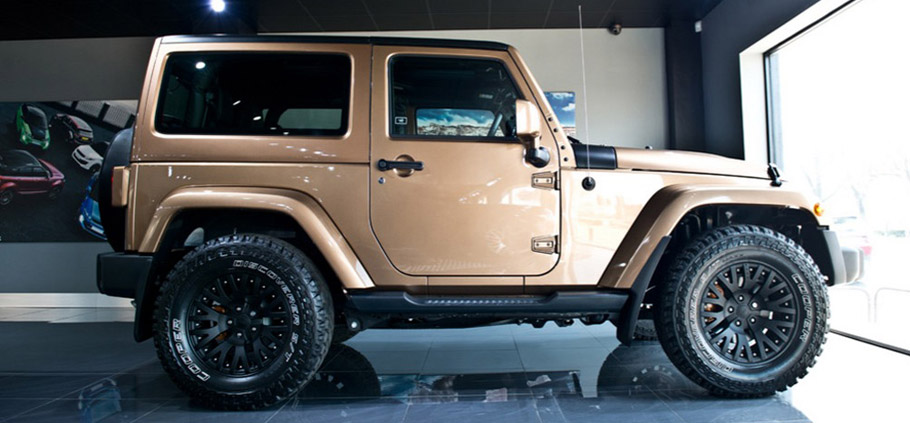 This week Kahn Design tuning studio has strayed away from their favorite Land Rovers and presents a project involving a Jeep Wrangler Sahara 2.8 Diesel. Like in many other of their tunings, they have worked closely with Chelsea Truck Company (CTC) to create what they call the CJ300 Adventure Edition. Here are the details that reveal why this special Jeep is a must have piece of art.
Exterior
The exterior appearance is impressive and elaborate because it includes a lot of contrasts and detailing. For instance, the comprehensive Copper Brown color scheme has been contrasted with a door handles and wing mirrors in Satin Black.
SEE ALSO: In search for perfection Afzal Kahn creates the Ultimate Defender 
Additional contrasts are making the shadow chrome headlights, which are positioned on either side of the four-slot CTC grille with industrial mesh. Other cool details here include Tron ring lighting, LED running lights and a new CTC spare wheel cover.
The package continues with the addition of 17-inch Jeep 1941DC wheels in Satin Black coupled with Cooper Discoverer S/T Maxx 285X70X17" tyres. Behind them sit Liquid Gold brake callipers. The mud flaps complete the exterior pack.
Interior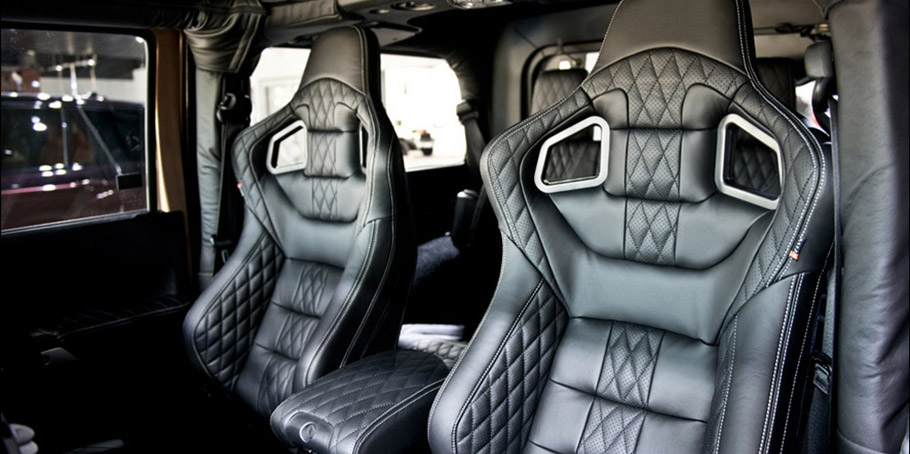 Those who will enjoy the interior will sit behind a privacy-tinted glass. So, the front sport racing seats, centre console, steering wheel and arm rests have been all wrapped with quilted and perforated Black Leather. For those who are keen on always being in the trend, Kahn's designers have also created Chelsea Truck Company Drivers Watch.
The Copper Brown Jeep Wrangler Sahara 2.8 Chelsea Truck Company CJ300 Adventure Edition has been priced at £32,975.
Source: Kahn Design