KW coilover kit for the new 2012 BMW 3-Series F30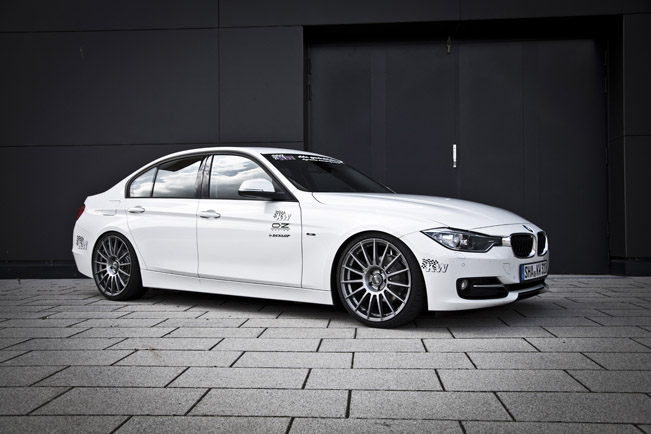 The new BMW 3-Series – the F30 is exceptional car. It comes with better engines, nice aerodynamics and good material quality. Its sports nature is all over the car, but KW will add a little more aggressiveness with a special coilover kit Variant 3+ "inox-line" which is part of the worldwide Top-aftermarket products.
"In the new design of the KW coilover Variant 3+ we have integrated the compression adjustment wheel in the bottom of the housing. To adjust the rebound damping, the adjustment wheel has to be attached on top of the front axle piston rod.", commented Johannes Wacker, KW Product Manager.
"For example when drivers replace the tire / wheel combination from BMW against a bigger tire set or if the dimension of the standard break system will be changed thru a performance modification, this can be considered when adjusting the rebound",, he added.
The KW coilover kit Variant 3+ ensures already in basic setup an increase of the steering precision and tracking. Even at a lowering of up to 65 mm at the front and 60 mm at the rear axle in combination with 20" alloy wheels and Dunlop tires, the rolling comfort at the BMW F30 will not be affected.
KW also offers coilover kits Variant 1 and Variant 2, which are a lot softer, but still can be adjusted to give better performance.
All three KW coilovers for the BMW F30 are manufactured in long life stainless steel technology and allow a continuous lowering within the German TÜV-tested adjustment range of 40 - 65 mm at the front axle and 30 - 60 mm at the rear axle.
[nggallery id =6931]
Source: KW