It's Not Bunny Season but it is Definitely Time for a Custom Lexus RCF Rocket Bunny

When it comes to Canada, besides the cold weather and the abundantly beautiful nature, I am really fond of the Vanvouver-based tuning company called SR Auto Group. Their projects are really simple and beautiful. But behind this simplicity I see a lot of precision and great craftsmanship. Their latest project is based on the Lexus RCF, which has been fitted with some cool parts that mainly enhance its appeal.
The car is dressed in black so this is a perfect premise for fantastic visual improvements. You just can't skip the Davinci Red faced PUR LX10.V3 wheels featuring Gloss Davinci Red step lip. They come in the size of 20-inches at all four corners and are surrounded by a full package Rocket Bunny kit.
SEE ALSO: Liberty Walk Dodge Challenger Hellcat Goes Green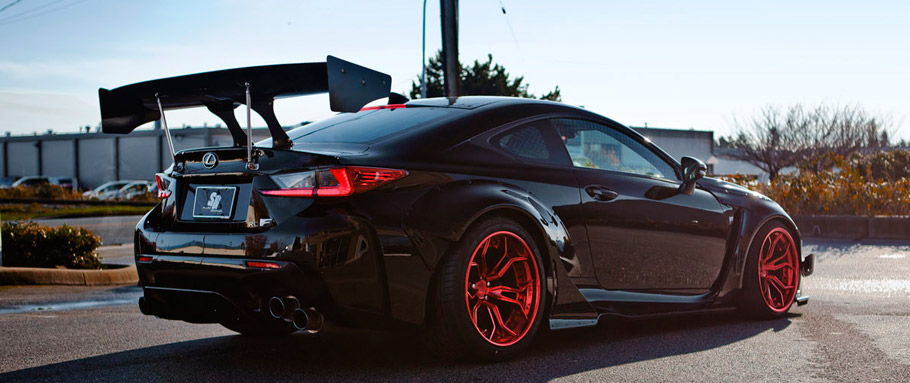 In details, the kit adds plethora of exterior upgrades including new front lip, fenders flares both at the front and rear, wing for a perfect tail, new side skirts for wider appearance, rear diffuser and spoiler.
The experts just couldn't skip the lowering, so they needed an appropriate way to achieve that. So, basically they have installed a set of RSR fully adjustable coilovers, thus bringing the Lexus closer to the ground.
The final piece to the puzzle was the addition of Apexi Catback exhaust system which also pushes a little bit higher the power output.
So, how would you rate this customization?
Source: SR Auto Group