Lorinser 2013 Mercedes-Benz S-Class - 530HP and 800Nm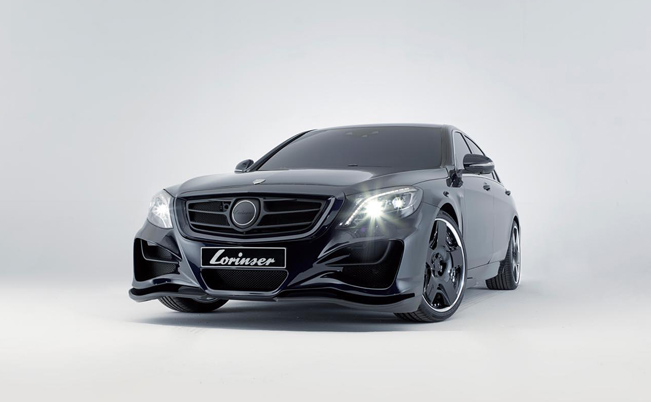 Lorinser has unveiled their latest project at the 2013 Essen Motor Show. It is based on the all-new 2013 Mercedes-Benz S500. The luxurious saloon comes with both styling and performance upgrades.
The exterior boasts full aerodynamics package including modified front and rear bumpers, a revised grille and a lot of carbon fiber flaps. There is also a sports exhaust system and unique alloy wheels.
The 4.6 liter twin-turbo V8 is boosted to 530HP (390 kW) and 800Nm (590 lb-ft) of torque - an increase of 75 HP and 100Nm. 0-100 km/h in 4.8 seconds and a top speed of 250 km/h (155 mph) - electronically-limited.
Source: Lorinser