Matured and Poised: SR Auto Audi A7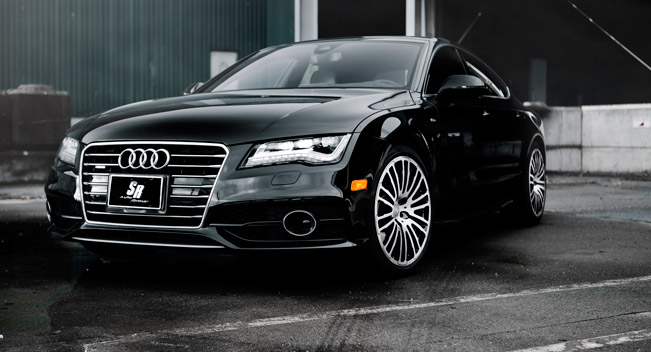 SR Auto Audi A7 is the next great vehicle we have prepared for you today. An Audi masterpiece, the A7 stands out with its fluidic forms, aggressive front end design and great power it delivers.
In particular, it is equipped with the mighty 3.0 liter TFSI supercharged V6 engine, delivering 310 hp (228 kW) and 440Nm (325 lb-ft) of torque. In addition, it has superb standard equipment.
Shot in the dusk under a haze of fog, this poised Audi A7 now runs on brand new set of shoes. All this of course thanks to the specialists from SR Auto. Nevertheless, power saloons such as this A7 have the ability to pull off a large list of looks no matter the wheel.
Having this fact in mind, SR Auto selected extremely intricate design from PUR Wheels – namely, the multispoke PUR 7EVEN Monoblock wheels. They include a brushed face with modern black windows, which makes a perfect contrast and at the same time gives a sense of balance between the dark exterior and the chrome accent trims.
Source: SR Auto