Attractive McLaren P1 GTR looks like the MP4/31 racer. Here's the truth about it

The company honors the track-only hyper car with this special edition
McLaren has just published two images on Facebook. They show a couple of vehicles sharing the same livery. If you are an F1 enthusiast, then you have immediately recognized that the P1 GTR has received a lick of F1's paint.
Indeed, the Rocket Red and Predatory Grey never looked so good, didn't they? So, why do we have this special edition car shown on McLaren's social page? Obviously, the brand decided to honor the track-only hypercar with a special edition. Of course, the entire customization work was done by the McLaren Special Operations (MSO) division, and the specialists there fitted it with the unique orange-grey livery.
SEE ALSO: Geneva to See the Birth of Limited Production McLaren P1 GTR
Does it however duplicate F1 car's livery? Yes, in my opinion it does that in the absolute maximum… with a little pinch. Therefore they have tastefully applied orange stripes and elements at the sides and the rear, making the P1 GTR looking even meaner. The front and rearview mirrors are also beautifully accentuated with the contrasting bright color.
Under the hood, there's still the 3.8-litre twin-turbo V8 petrol engine in full operation. It is connected to an electric motor, both generating 1,000 hp (735 kW). As for the McLaren-Honda MP4/31, it will be at the Spa in Belgium this weekend.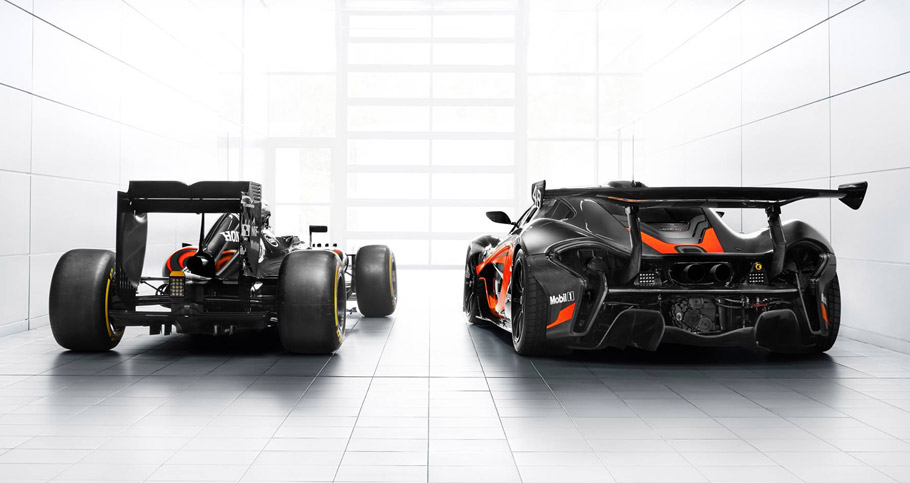 Source: McLaren