MEC Design reveal its Mercedes-Benz SLS AMG tuning programme
The Berlin based tuner MEC Design is giving us a sneak preview of its future styling programme for the Mercedes-Benz SLS AMG, which market launch is scheduled for the spring of 2010. With its design studies, the European tuner is showing just how the new Gullwing might look after their extreme tuning refinements.
The first design study features a transformed SLS AMG front and extremely big 22-inch three piece bi-colour mecxtremeIII wheels. The Mercedes logo star has been moved above the grill, which reminds us for the mighty SLR McLaren. It features a new front bumper with deep mesh grill as well as curved side air inlets. The side skirts have been deepened and now feature the MEC Design lighting system.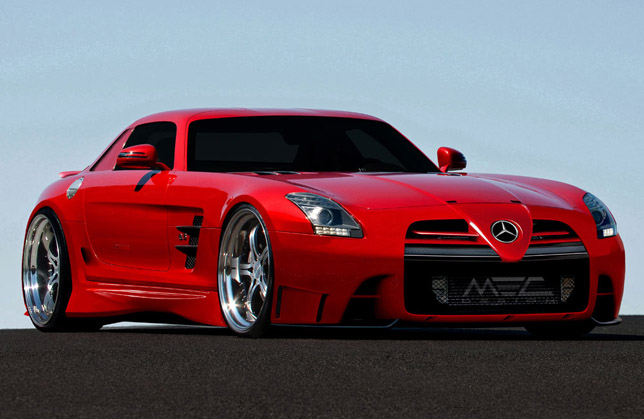 The second study shows the Gullwing rear, which is fitted with an aggressive rear diffuser, carefully placed rear spoiler and a MEC Design exhaust system.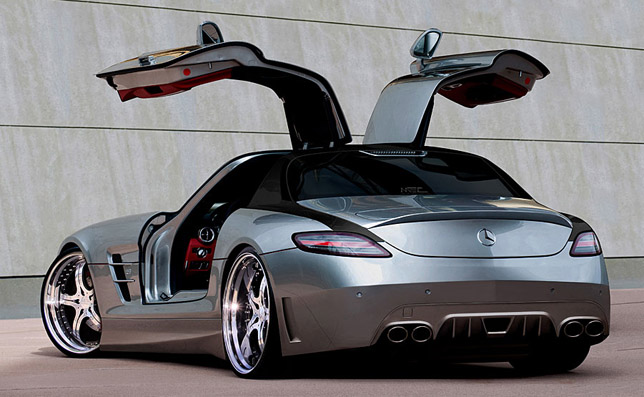 The third render shows the front view again but with golden yellow finish and 22-inch mecxtremeI wheels.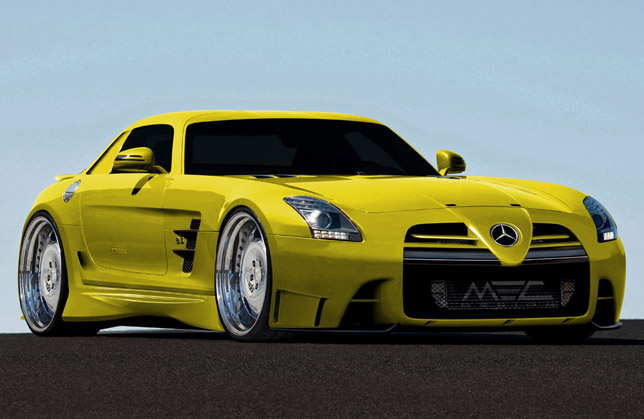 As for the interior, MEC Design has only added a sports steering wheel with carbon fibre and Alcantara finish, which perfectly fits in the Mercedes-Benz SLS AMG cockpit.
"We're very excited about the SLS, it's already becoming a classic just like the 300 SL Gullwing. These first studies have received a lot of good feedback and now we just can't wait to get our hands on one", says CEO Cem Altun.